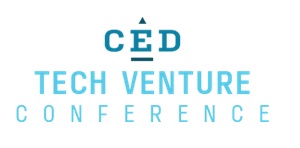 Speakers include Technology Visionaries, Dynamic Industry Journalists, and Entrepreneurial Thought Leaders
DURHAM, NC, June 16, 2016 — The Council for Entrepreneurial Development (CED) today announced the first round of confirmed speakers for the CED Tech Venture Conference (September 13-14, 2016 in Raleigh, NC). Speakers include leaders in technology and entrepreneurship who will share diverse perspectives on the hottest tech topics, discuss entrepreneurial trends and culture, and provide unique viewpoints on the future of innovation.
As one of the nation's top events for showcasing groundbreaking technology, the CED Tech Venture Conference attracts over 800 attendees annually including investors and corporate leaders from across the U.S., emerging North Carolina-based entrepreneurial companies, representatives from the state's top universities, and community partners.
"This year's conference is focused on 'TheNext' – from game-changing ideas to world-disrupting companies, we will be offering two days of the most valuable programming and connections in the southeast." said CED President and CEO Joan Siefert Rose. "Attendees will encounter an unmatched combination of speakers, workshops and networking opportunities to help them strengthen their companies and networks."
Speakers confirmed to appear at the CED Tech Venture Conference 2016 include:
Dan Lyons, writer and co-producer of HBO's "Silicon Valley" and the author of "Disrupted: My Misadventure in the Startup Bubble"
In addition to his recent work with HBO's hit show "Silicon Valley", Dan is the author of the book "Disrupted: My Misadventure in the Startup Bubble": a hilarious story of self-reinvention and a definitive account of life in the tech bubble. He previously served as Technology Editor of Newsweek, a technology columnist at Forbes, and Editor-in-Chief of ReadWrite, one of the world's top tech news sites. He is an expert on consumer tech (Apple, Google, social media, mobile computing) as well as esoteric topics like fusion energy and supercomputers. He is fascinated by artificial intelligence, robotics and the Singularity movement. In addition to his work as a journalist, Lyons has published three works of fiction and works in screenwriting for television. His book "Options: The Secret Life of Steve Jobs", a sharp send-up of Silicon Valley, was published in 2007 to critical acclaim. His previous books are "Dog Days" (a novel) and "The Last Good Man" (short stories).

Dan Ariely, James B. Duke Professor of Psychology & Behavioral Economics, Duke University
Dan is dedicated to helping people live more sensible – if not rational – lives. His interests span a wide range of behaviors, and his sometimes unusual experiments are consistently interesting, amusing and informative, demonstrating profound ideas that fly in the face of common wisdom. In addition to appointments at the Fuqua School of Business, the Center for Cognitive Neuroscience, the Department of Economics, and the School of Medicine at Duke University, Dan is also a founding member of Duke's behavioral economics research lab, the Center for Advanced Hindsight. Last year, the Center for Advanced Hindsight launched the Startup Lab, an initiative to apply behavioral economics research to health and finance tech companies. In addition to experience as a founder, advisor, and Chief Behavioral Economist for multiple startups, Dan is the author of The New York Times bestsellers "Predictably Irrational", "The Upside of Irrationality", and "The Honest Truth About Dishonesty".

Jerry Cuomo, Fellow, Vice President Blockchain Technologies, IBM
Jerry is leading the creation of an emerging business unit to define IBM's Blockchain strategy, offerings and customer engagement approach. Jerry is known as one of the fathers of the IBM WebSphere software brand, where he served as Chief Technology Officer for 15 years. Jerry continues to be a visible spokesperson for IBM in the emerging technology areas including Blockchain, API Economy, Digital Transformation, Cloud Services and the lean start-up approach to continually address new business opportunities.

Joseph M. DeSimone, CEO and Co-Founder, Carbon3D
Joe co-founded Carbon3D in 2013. Under his direction, Carbon is marrying the intricacies of molecular science with hardware and software technologies to advance the 3D printing industry beyond basic prototyping to 3D manufacturing. Joe also previously co-founded several companies including Micell Technologies, Bioabsorbable Vascular Solutions, and Liquidia Technologies. As CEO of Carbon, Joe is currently on leave from his role as Chancellor's Eminent Professor of Chemistry at the University of North Carolina at Chapel Hill, William R. Kenan, Jr. Distinguished Professor of Chemical Engineering at North Carolina State University and of Chemistry at the University of North Carolina. Throughout his time in academia, Joe has published over 300 scientific articles and has over 150 issued patents in his name-with over 80 patents pending. During his career he has received over 50 major awards and recognitions including most recently the National Medal of Technology & Innovation awarded by President Obama in May 2016.

Caroline Fairchild, New Economy Editor, LinkedIn
As part of LinkedIn's editorial team based in San Francisco, Caroline is focused on making LinkedIn the premier destination for professional content through her work with LinkedIn's Influencers who publish content on LinkedIn, as well as by surfacing top content published by members, who are currently delivering more than 150,000 posts per week. As the New Economy Editor, she also reports on the prominent voices, trends and issues facing venture capital and the world of startups. Previously she was a business reporter at Fortune Magazine and founded "The Broadsheet," a daily newsletter on women in business. Over the span of her career, she's interviewed some of the world's most successful business leaders including Melinda Gates, Sheryl Sandberg, Bill Gurley and Warren Buffet, among many others.
"I expect Tech Venture 2016 to build on the momentum from last year's terrific and record-breaking event, which featured Jim Goetz of Sequoia Capital, named the #1 tech investor each of the past three years by Forbes magazine," said Steve Nelson, Co-Founder of Carbon3D. "Whether you are a first-time entrepreneur or a seasoned leader and operator, CED Tech Venture is a wonderful opportunity for exposure to the best and brightest minds in tech."
More speakers and panel participants will be announced in the weeks ahead. In addition, Tech Venture spotlights 100+ of the most disruptive companies in North Carolina. Startups will be exhibited in the Demo Room for in-person networking and a display of their capabilities. A select number will be chosen to give a live Showcase pitch on the main stage. There is an application process for Demo Room and Showcase opportunities, and the deadline to apply is Thursday, June 30. For more information on company applications, please visit: bit.ly/ApplyTVC
The conference co-chairs are Don Rainey, General Partner of Grotech Ventures, and Scot Wingo, Founder and Executive Chairman of ChannelAdvisor, Co-Founder and Executive Chairman of Get Spiffy.
To attend the conference, please register at cednc.org/TVC. As always, CED members receive the best rates. For information on becoming a member, please visit cednc.org/join.
Conference website: /TVC
Media interested in attending the conference should contact Emily McLoughlin at emcloughlin@cednc.org.