we match entrepreneurs with the resources they need.
If you're just getting started with a new company and need support, or if you're an experienced entrepreneur wanting to foster a young company's success, CED facilitates the ideal connections.
where do you fit in?
GROW YOUR COMPANY
Get Support
Are you seeking the resources that will help your company succeed? CED connects entrepreneurs with invaluable resources that can help a new company launch and grow successfully. From financial backing to mentoring, our partners are here to help. Learn More
EMPOWER AN ENTREPRENEUR
Give Support
Do you want to offer your entrepreneurial expertise, share your network, or invest in a smart start-up? CED partners with entrepreneurs, investors and the business community to connect growing companies with the resources needed to scale. Learn More
we're a close-knit community of 40,000
CED is one part of a larger entrepreneurial ecosystem.
Here are just some of the ways we contribute:
1000
Active resources supporting companies
#Investor

CED does a great job of thoughtfully connecting investors with entrepreneurs who are building promising companies. We benefit greatly from all of their hard work in supporting local startups."

#StartupCompany

I work with CED to be plugged into the vibrant entrepreneurial ecosystem of North Carolina. We have benefitted immensely from being a participant in the program and having access to other resources over the years. I look forward to continuing to work with CED and contributing to the entrepreneurial fabric of North Carolina."

#Builder

Building a great company is hard…very hard. If we can provide first-time entrepreneurs with both the context and the confidence to navigate that journey, we can have a tremendous impact on North Carolina."

#PremiumPartner

The CED staff takes great effort to put people together in an organic way, everyone is willing to be candid about their needs and their goals. That sharing allows me the chance to connect members to other individuals in both the market and the greater community, and it also creates a road map through which my team and I can use our own expertise to help their organization directly, should they need it."
what does your company need to succeed?
Taking a high-touch approach, CED provides startups and founders with access to the support they need to scale.
If you're seeking financial support for your company, we can connect you with the perfect investor match–and fully prepare you to make a great impression.
Make the connections that count with CED's networking events, partner referrals, and more ways to mingle with established entrepreneurs.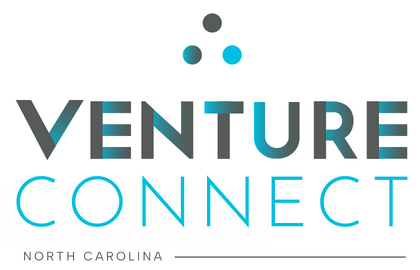 March 29-30, 2023
Research Triangle Park | North Carolina
Venture Connect 2023 is a one-of-a-kind capital summit bringing together Tech and Biotech under one roof. Largest selection of high growth companies that are scaling in the Southeast.