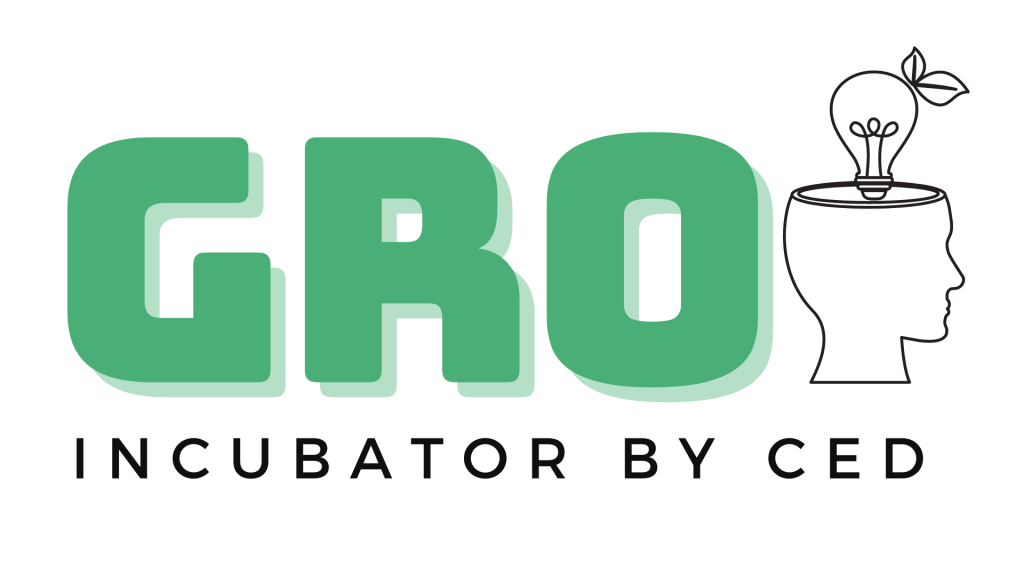 CED has a proven track record in supporting companies at the most critical time. Our outcomes are based on our ability to deliver effective education while engaging a powerful network of experts to assist along the way. GRO leverages a network of experts CED has cultivated over the years to help your venture take off. Cohort companies will attend weekly classes delivered by top-notch speakers, receive 1:1 coaching from industry leaders and entrepreneurs, and complete assignments to help launch their venture.
"I can sum it up in three letters. WOW! GRO was the best spent weeks in the life of Active Defender." – Jim Boyte, Active Defender Founder/CEO
12 Weeks | 24 Sessions | A game-changing experience
The secret sauce to our success is the culmination of forty years of expertise held within the CED Network. These are coaches, successful entrepreneurs, and domain experts dedicated to giving back and paying it forward to early entrepreneurs just starting their journey. In a sense, the CED Alumni Network reengaged to teach, share and support the incoming freshman class. And there is no one else in North Carolina better positioned to bring together this experience.
"Our coach was incredibly knowledgeable and supportive. He dispensed his advice and suggestions in a professional yet caring manner, leading us to make discoveries by guiding our thought process." – Dominique & Serge Mouthon, Clever Education Solutions
---
what to expect
Each cohort will have a maximum of 15 companies in order to create an effective learning environment and promote cohesion among participants. The cohorts meet for two sessions each week. The first session delivers the content for a week in an interactive format by subject matter experts. The second session is a working session where content is applied to each venture in tandem with their matched coaches. Group share is prioritized weekly to promote healthy feedback and build on strengthening relationships within the cohort of companies.
Tech Company Curriculum
Life Science Curriculum
Week 1
The Importance of Customer Discovery
De-Risking a Life Science Startup
Week 2
Using a Business Model Canvas
Doing Effective Customer Discovery
Week 3
Getting your First Customers and What is Organic Growth
Documenting Assumptions –
Business Model Canvas
Week 4
Crafting an Effective Investor Pitch
Understanding Non-dilutive funding
Week 5
What is Product-Market Fit?
Building an Intellectual Property Strategy
Week 6
Managing the Business — Cash Management
Designing a Regulatory Strategy
Week 7
Growing Your Customer Base
Managing the Business – Cash Management
Week 8
Building a repeatable Business Model
Building an Effective Investor Story & Pitch Deck
Week 9
Open Session
Open Session
Week 10
Understanding the Support You Need to Cross the Finish Line
Understanding the Support You Need to Cross the Finish Line
Week 11
Wrap-up & Pitch Scrubs
Wrap-up & Pitch Scrubs
Week 12
Demo Day
Demo Day
apply and application dates/deadlines
Choosing the best investment for your company at such a critical juncture is never an easy decision. We also believe you should own all of your company, so we don't ask for equity. What we do ask for is that you be committed to the program wholly, and prioritize the work. Your investment is $950*, which includes access to the knowledge you need, entrepreneurs who will be long-term supporters and the coaches you need to make progress.

Applications for our July Tech cohort are now closed. Companies will be notified by June 25. Classes will start the week of July 11. This cohort is sponsored by Lenovo.