community partners are important partners

CED has never underestimated the power of collaboration. In fact, it is the foundation that our organization was built on. We champion regional success by activating partners across the state.
Today, CED is focused on aligning with resources that have complementary mission-based offerings and are working towards strengthening the entrepreneurial ecosystem in North Carolina. Those resources come in different shapes and sizes, and may offer knowledge, financial support, or both. You might ask, what do these resources have in common? The answer is simple. They all make a significant contribution to supporting the growth of entrepreneurial companies alongside CED.

#EventSponsor

GSK continues to support CED because they are an important leader and convener of opportunities in science and healthcare community – and because GSK is proud to join others in sustaining North Carolina and the RTP/Triangle area as a great place for business."

#LifetimeAchievementWinner

CED should be so proud of the welcoming, gathering, supportive nature of what it has built. It is the reason this is one of the world's great technology regions."

#LeadershipConsultant

I have recently worked with the team at the CED. They seem to be genuinely interested in leadership and the advancement of their important service to our business community. Bravo!"
support the entrepreneurial community and collaborate with CED
SPONSOR
CED partners with the community to power productive gatherings that spark innovation, connections and collaboration.
Venture Connect is an annual summit that is focused on the future of Tech and Life Science in North Carolina.
Network Meet-ups are held quarterly for active partners and partner companies.
Fly-ins for investors that offer invite-only company pitches and syndication with regional investors.
Trade Partners
As a nonprofit organization, CED depends on the support of its trade partners to deliver maximum value to all of our partners in the network. These partners are companies that provide a service or product to CED that enables us to further our mission. There are no set benefits for our trade partners and each relationship is customized to create a mutually beneficial working agreement.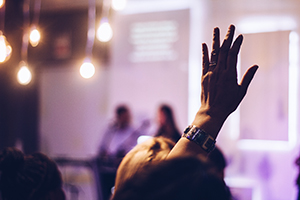 WANT TO MAKE A MEANINGFUL GIFT, NO STRINGS ATTACHED?
CED puts every dollar to use by investing in its mission to connect entrepreneurial companies to high-value resources that accelerate growth.