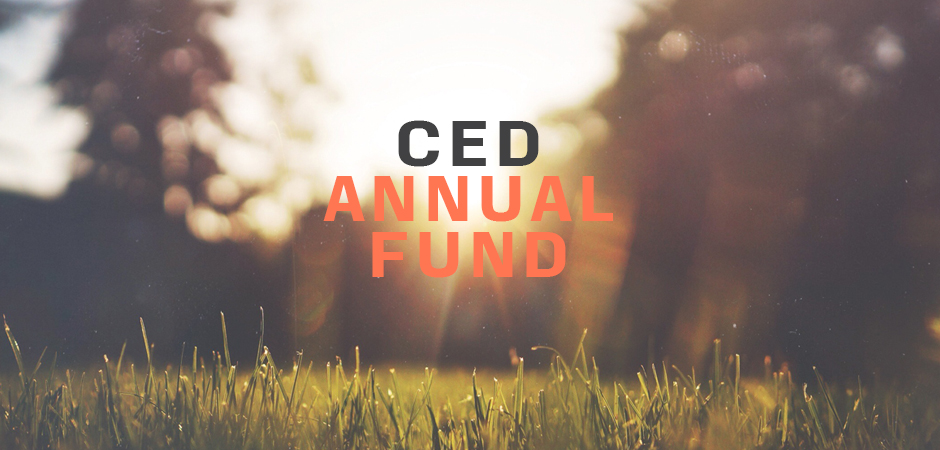 We are excited to kick off the New Year after a successful fundraising campaign to end 2015! Thank you to the many community members who gave generously to CED's Annual Fund Campaign.
Charitable contributions to the Annual Fund enable CED to provide top-notch resources and services at little to no cost for promising entrepreneurs, building our entrepreneurial community and propelling more success. When asked why she gives to CED, tech entrepreneur Kimberly Jenkins stated, "I'm keen to help build the entrepreneurial ecosystem of this region. CED leads the way on that in all the best ways."
CED Annual Fund Highlights (July-Dec 2015):
32% of donors increased donation amounts
24% new donors
#GivingTuesday campaign: Raised $14,000 in three days, Nov 29-Dec 1
Sunday Stories campaign: Raised $15,200 in the month of December
Selected as featured not-for-profit organization in INDY Week's Give Guide
With this increased level of support, CED will strengthen its Venture Mentoring Service, which supports high-growth ventures at no cost to them. One of those ventures is The Produce Box – a company making it easy to eat local by delivering NC produce to over 10,000 families each week.
"I've known the team at CED for two years now and really appreciate the genuine interest they have in helping me to create a successful business…They also introduced me to others, who were at the same growth point, to help me work through it on my own. It was the perfect combination of helping me and also letting me help myself!" – Courtney Tellefsen, Owner, The Produce Box. Watch Courtney's story.
Just as the success of entrepreneurs in the Triangle depends on the resources and guidance provided by mentors, investors and other members of our community, CED is reliant upon the giving nature of others. As a 501(c)(3) tax-exempt nonprofit organization, charitable gifts to CED are 100% tax-deductible.
To learn more about CED and opportunities to give, visit www.cednc.org/donate. And check out our YouTube page for entrepreneurs' stories, company pitches and more.