26mar4:00 pm5:00 pmWebinar - Thinking Ahead: Our Regenerative Future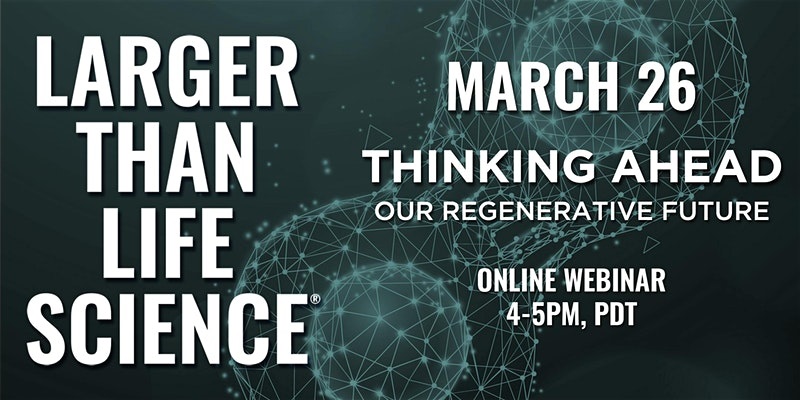 Event Details
Due to public health concerns related to COVID-19, Larger Than Life Science is going virtual. For the first time ever you can join LaunchBio from anywhere in the world to experience our programming for life science entrepreneurs. Our webinars will be live-streaming free on Zoom and made available on our website following the program.
Register today and we'll send you the link to participate.
Think of the Possibilities —
Stem cells hold the potential to cure a wide range of diseases and researchers have dreamed of using them to repair damaged tissue, fight neurological problems and even create new organs. But such medical uses have attracted controversy and proven tricky both in the lab and with regulatory agencies.
Join LaunchBio and our co-hosts Women In Bio-Southern California for the first in our Larger Than Life Science webinar series exploring the current state of gene therapy commercialization with scientist-entrepreneurs on the front lines of research and discovery. Our speakers include:
• Matt Bresnahan, Partner, Wilson Sonsini
• Samuel Chuang, PhD, Director, Scientific Advisory Services at Charles River Laboratories
• Westbrook Weaver, PhD, Founder and Chief Executive Officer, Tempo Therapeutics Inc.
• Karen Christman, PhD, Professor, Bioengineering, UC San Diego
more
Time

(Thursday) 4:00 pm - 5:00 pm
Organizer
LaunchBiojoan@launchbio.org