11mayAll DayVirtual ACA 2020 - The Summit of Angel Investing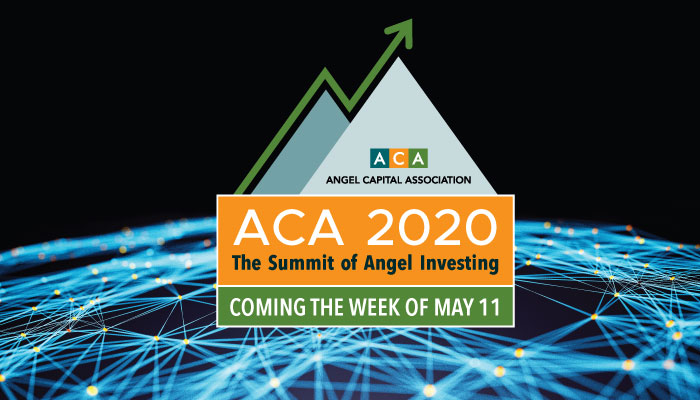 Event Details

Join us for ACA 2020 – The Summit of Angel Investing, the virtual experience!   In order to minimize risks to health and safety, ACA 2020 will continue as an interactive, online experience the week of May 11th.

We know you are coming to the summit to obtain the latest education, information and networking opportunities.  We promise to deliver just that—Now in innovative, interactive virtual formats.  We will be leading with super awesome interactivity, discussion groups, and real-time content development you want and need for this unique time.

ACA 2020 – The Summit of Angel Investing will continue to feature dozens of sessions, led by real-world global experts, covering topics that matter:
Up-to-date information on the CARES Act
How new government legislation can benefit you and your portfolio companies
Identifying new opportunities
How to pivot in a rapidly changing world
Pricing has been reduced for online delivery and your time and travel expense is no longer a barrier to participate – REGISTER HERE. 
ACA Angel University at the 2020 Summit is also going virtual and will take place in June, dates to come soon.
more
Organizer
Angel Capital Associationhkrejci@angelcapitalassociation.org