23jan6:00 pm8:00 pmRTP CFO Forum - 2020 Winter Social Event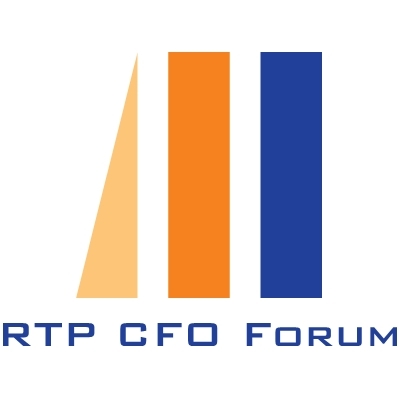 Event Details

The RTP CFO
FORUM
is pleased to announce the 2020 Winter Social Event, which will replace
the normal January meeting.

Wednesday, January 23, 2020

6:00 – 8:00 P.M.

Please join us for a night of bowling and socializing
with your fellow CFOs in the Triangle area. It's a great opportunity to
reestablish old relationships and make new ones. The RTP CFO Forum is hosting the
Winter Social Event at Kings Bowl – North Hills. The event is sponsored by HUB
International Raleigh.

Wine, beer, and a social buffet-style meal
will be provided by Kings Bowl – North Hills.

 

Please
RSVP by Thursday, January 16, 2020, to Jessica by email at rsvp@rtpcfos.com
or call 919.232.5991

 

Location: Kings Bowl – North Hills

141 Park at N. Hills, Suite 120

Raleigh, NC
27609

(919) 600-5700

https://www.kings-de.com/raleigh

 

Sponsor: HUB International Raleigh

www.hubinternational.com/offices/us/north-carolina/raleigh

The HUB International Greater Raleigh/Durham
insurance office provides specialized consulting and insurance solutions for
employers in the areas of employee benefits and property/casualty insurance
strategies. In the Employee Benefits arena, they deliver tailored employee
benefits, compliance consulting, benefit administration solutions, HR
technology, and much more. HUB International's Property/Casualty focuses on
designing and implementing comprehensive insurance and risk management programs
for a wide variety of industries. Armed with the international resources of HUB
International, their local Raleigh insurance experts are well equipped to
protect their clients' businesses and employees.

 

Kings
Dining & Entertainment is an award-winning gathering place for people to
connect, play, eat, drink, and laugh together. With locations across the
country, each is designed with unique offerings of community-inspired social
experiences such as luxury bowling, live music, larger-than-life sports
viewing, nostalgic retro video gaming, and over-the-top food and drinks.

 

 

About the RTP CFO Forum:

The RTP CFO Forum serves
approximately 250 CFOs and similar senior financial executives in the greater
Raleigh, Durham, and Chapel Hill region. The Forum provides interactive
networking and discussion of technical and strategic topics in a secure
environment created exclusively for senior-level peers, sparking new ideas and
practical solutions to pressing issues. The combination of relevant speakers
and topics with opportunities to build professional networks enables its
members to grow and thrive.  CPE is provided on select topics. To learn
more, visit http://www.rtpcfos.com/.

Please note that the RTP CFO Forum
is typically scheduled for the third Thursday of every month from 7:30 a.m. –
9:00 a.m. Attendance is limited to CFOs or senior financial professionals in
similar positions.

The RTP CFO Forum is sponsored by Hughes
Pittman & Gupton, LLP.  For more information,
please contact us.
Time

(Thursday) 6:00 pm - 8:00 pm