05dec12:00 pmInnovate Durham Demo Day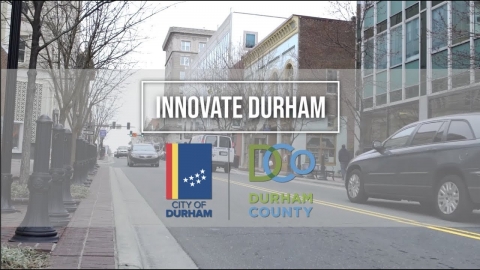 Event Details

About Innovate Durham 

We're turning local government into a laboratory for startups and entrepreneurs. Innovate Durham participants will work with a Durham City or County department to test, scale and innovate new ideas and technology. Through the program startups will get access to staff, data and facilities to assist with making Durham more efficient and encourage a culture of innovation at the City and County.

The 12-week partnership program turns the City of Durham and Durham County into a lab to test your idea, product or service.

To Apply

Applications for the 2019 Cohort open June 17, 2019 and close July 22, 2019. Applicants agree to the Innovate Durham Program Criteria & Expectations by submitting an application. Finalists will be identified by July 30 and the 2019 Cohort will be selected by August 9. Participants will be expected to complete the 12-week pilot period and present at the Demo Day on December 5, 2019.

Program Goals

Test Latest Technology: Keep Durham informed of new trends and technologies by opening the doors of government to startups and entrepreneurs.
Build Innovation Capacity: Build capacity for innovation work by allowing departments to partner with program participants to test new ideas and use new technology.
Support Local Businesses: Provide opportunities for businesses to work with the City or County, giving them a use case to attract clients or investors.