POWERED BY CED
THE EXPERIENCE
Now in its 39th, Venture Connect serves as the primary connector for Tech and Biotech companies in the Southeast that are seeking capital and other resources to accelerate their growth. The two day experience is designed to endorse, catalyze and amplify quality connections that strengthen your network. Whether you attend the two-day Summit or just the closing Celebration – it will be the best investment you make this year.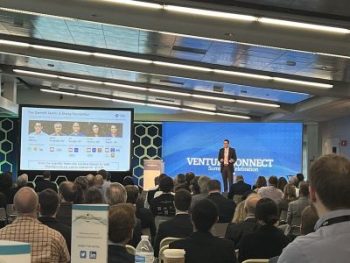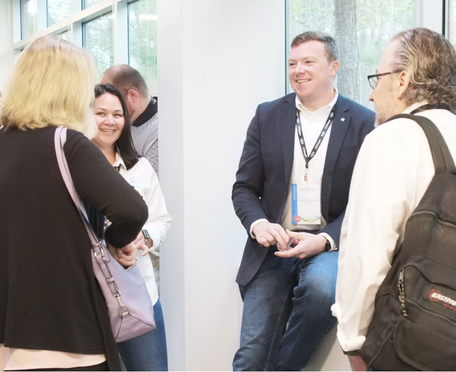 AGENDA AT A GLANCE
Venture Connect is a two day event, March 29-30, 2023. To assist in your planning, we have provided a snapshot of this year's Summit agenda below. Or jump over to detailed agenda.
Summit – Day One
Doors open at 7:30a. Presentations start at 9:15a.
Investor Dinner
A private, invite-only dinner offers a chance for our regional VCs to connect directly with out of region funds in an intimate setting at an undisclosed location.
Extracurriculars for consideration
If you need some help deciding what to do while you are not at the Summit, here is a list of hot spots across the Triangle that the CED Team thinks you will enjoy.
Summit – Day Two
Doors open at 7:30a. Presentations start at 9:15a run through 4p.
Celebration
4-8pm. The Summit Celebration is the best tailgate party of the season, immediately following the Summit. CED is committed to celebrating our regional ecosystem and all the people that make it a thriving, attractive place to build a high-growth company. Join us for a taste of what North Carolina has to offer – BBQ, craft brews, and live music. This is a party you won't want to miss! Beer, wine, and spirit vendors are invited to apply to be a part of our 2023 Celebration.
PURCHASE TICKETS
CED offers two ticket types: Startups and General Admission (aka everyone else.)  You have the option to purchase a summit pass that includes entry on both days and the celebration on March 30.  OR just a ticket to the celebration. The celebration ticket is perfect for locals who want to come out and support the local startup ecosystem.
REGULAR
(Feb 14 – Mar 28)
REFUND POLICY | GSK PROTOCOL FOR COVID-19
TRAVEL TO
VENTURE CONNECT
Delta Air Lines is pleased to offer special discounts for Council for Entrepreneurial Development
Please click here to book your flights.
You may also call Delta Meeting Network® at 1.800.328.1111* Monday–Friday, 8:00 a.m. – 6:30 p.m. (EST) and refer to Meeting Event Code  NM2EB
*Please note there is not a service fee for reservations booked and ticketed via our reservation 800 number.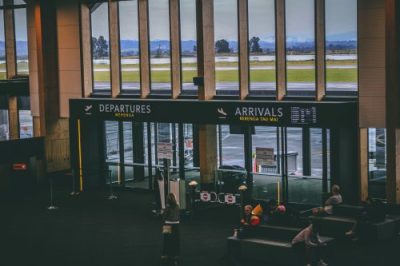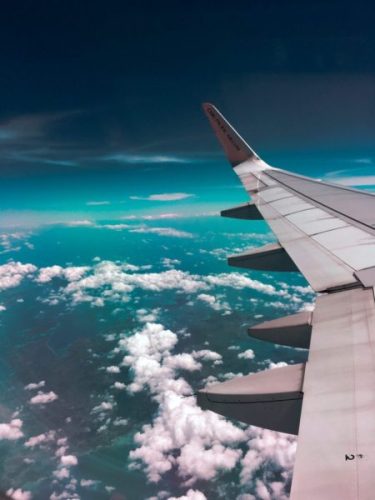 BOOK YOUR HOTEL
Please note that access to these room blocks and conference group rates will be available until the cut-off dates noted below or until the block has been filled – whichever comes first.
---
Aloft
by Marriott
Downtown Durham
345 Blackwell Street
Durham, NC 27701
Cut-off date:
Wednesday, March 1, 2023
Courtyard
by Marriott
Research Triangle Park
1008 Parkside Main Street
Cary, NC, 27519
Cut-off date:
Wednesday, March 8, 2023
Hampton
Inn & Suites
Downtown Raleigh
600 Glenwood Avenue
Raleigh, NC, 27603
Cut-off date:
Tuesday, March 7, 2023
Hilton
Garden Inn
Research Triangle Park
4620 South Miami Blvd.
Durham, NC, 27703
Cut-off date:
Tuesday, March 7, 2023
The Durham
Hotel
Downtown Durham
315 E Chapel Hill Street
Durham, NC, 27701
Cut-off date:
Tuesday, March 6, 2023
Unscripted
Hotel
Downtown Durham
202 N Concoran Street
Durham, NC 27701
Cut-off date:
Tuesday, February 28, 2023
PITCH
A record number of 180 companies have been selected to pitch this year.
AGENDA
Explore sessions and pitch schedule across two-days of nonstop attendee activities.
SPONSOR
This investment will deliver immediate value in front of an audience that suits you while fueling the entrepreneurial spirit of North Carolina.
March 29 – 30
GSK Campus | Research Triangle Park
"Venture Connect is the premiere event to highlight the incredible innovation coming out of the Research Triangle. It's the right mix of scientists, technologists, and entrepreneurs coming together with a touch of Southern Hospitality that makes it a meaningful, fun week to mark on the calendar annually."

"We are excited to bring Venture Connect back up to full speed this year with two days of nonstop pitching and programming for high growth companies in the Southeast. We are fortunate to have strong corporate partnerships in the region. This year, GSK has stepped up by allowing us to leverage over 60,000 sq. ft. of space as our primary venue. "

"Venture Connect is a great way to showcase your company in one event to a variety of investors and stakeholders. It's also a great way to meet entrepreneurs from the region. Spending time with fellow entrepreneurs through CED has been a source of inspiration and encouragement for me."

"Venture Connect is the most well-organized and easy-going conference of its type in the industry. It's a great atmosphere for deal making."