CED spotlights entrepreneurial companies that are making professional strides in growing their business in North Carolina. While some companies are born in the region, PlantResponse Biotech Inc. saw the opportunity to move its headquarters to the Research Triangle Park back in late 2017. With CEO Tom Snipes leading US efforts, the company has raised $6.9M to date in a series B round and hired Dr. Patrick Doyle to head product development. Previously, Dr. Doyle worked at Syngenta for nearly 25 years.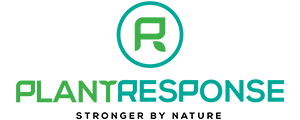 PlantResponse Biotech Inc. is capitalizing on this expansion to focus on greater market access for agricultural technology products for plant health, stress mitigation and nutrient management. Since the opening of their new headquarters, the company has been conducting field trials with leading US universities and research organizations for their patented technologies. The trials have focused on product candidates including PRB6™ and PRB33™, which are approaching commercial launch status in the areas of drought tolerance and plant health.
PlantResponse Biotech is a leading agricultural technology company focused on developing solutions for plant health, stress mitigation and nutrient management. Research and development efforts, combined with a global agronomic testing capability, have produced multiple product candidates that are at or near commercialization, with additional promising candidates in the pipeline. PlantResponse will use the funding to develop their new North American headquarters, as well as build out their commercialization and retail partnerships.
CED is honored to partner and support PlantResponse Biotech Inc. as they continue to expand into the global hub for agricultural innovation technology! Learn more about how CED can support you.