This week I got to experience the Business of Software (BOS) Conference for the first time. A handful of our local tech entrepreneurs; Bill Spruill, James Avery, and Carl Ryden have all touted this event as a must-attend for every software founder/CEO. They said it's not like any other conference I've ever attended and I must say it lived up to the promise. It's more like a gathering of tech friends, from across the globe, sharing experiences and best practices.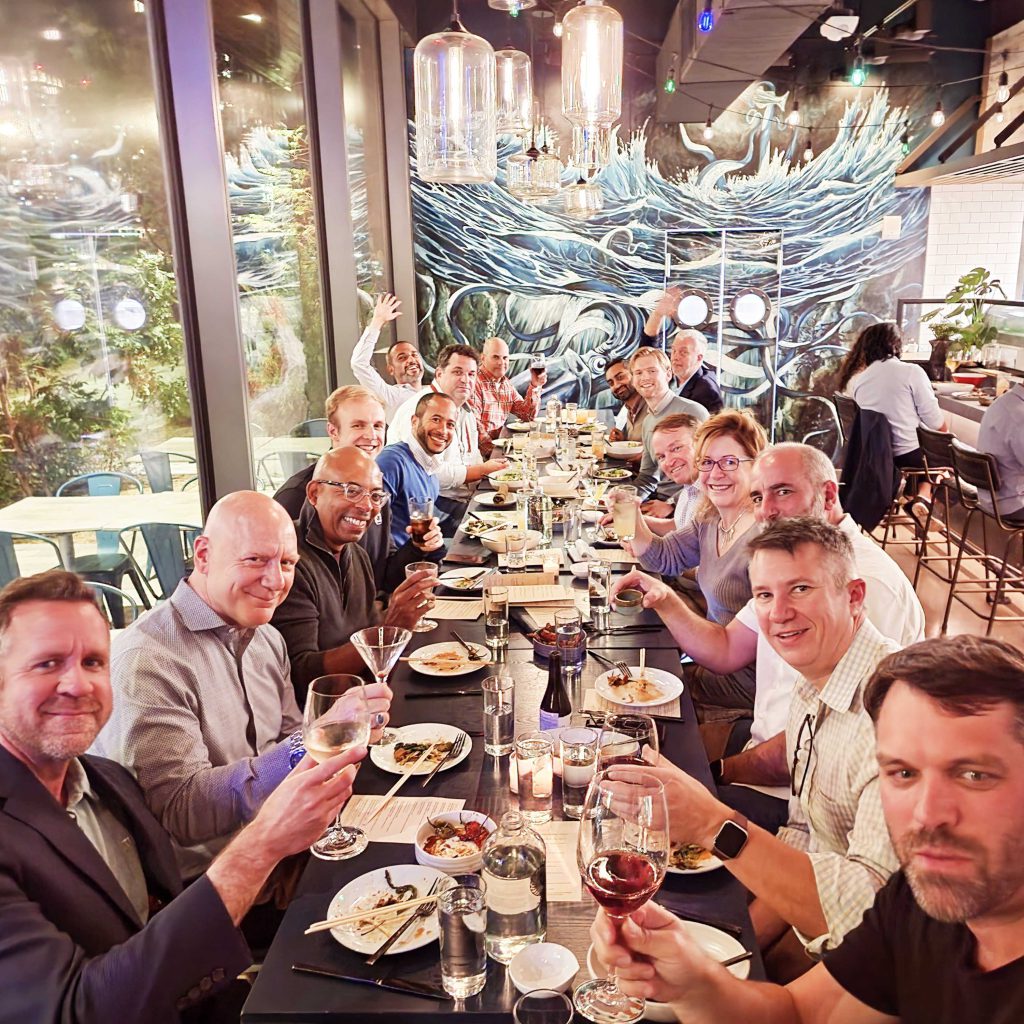 First of all, each speaker is given a long format (1/2 hr. to 1 hour) so they can go deep on the topic. Those of you who know me know I am not a patient person so any agenda that has a 1-hour block for one speaker already makes me antsy. But hearing Dharmesh Shah co-founder of HubSpot (NYSE: HUBS) be completely open about mistakes and lessons learned from building HubSpot was fascinating. April Dunford did a fantastic job linking customer sales pitches, to product benefits to company/product positioning. I wish every VP of sales and VP of marketing were in the room. Chris Savage spoke honestly about his and his co-founder's journey from an innovative startup that was bootstrapped and cash-flow positive, to raising venture trying to scale faster but losing money, to a leveraged buyout of his investors and why that was the right path for them.
These speakers first-hand experience needed time (not to mention humor and great slides) to fully tell the story. To share their first-hand experiences and learnings.  What's more, they all hang out at the event before and after their talks to make themselves available for deeper conversations with the other attendees.

Secondly, the whole event is hosted by a dynamic MC Mark Littlewood. In his loud shirt, ZZ Top-worthy beard, and proper British accent he is hard to miss. But what's really impressive about Mark is he can speak off the cuff on the next topic in the line-up and he can keep the energy level up and during each Q&A, remember every attendee's name– all without ever looking at notes. As I said, it's a meeting of like-minded friends sharing their stories in hopes of helping others.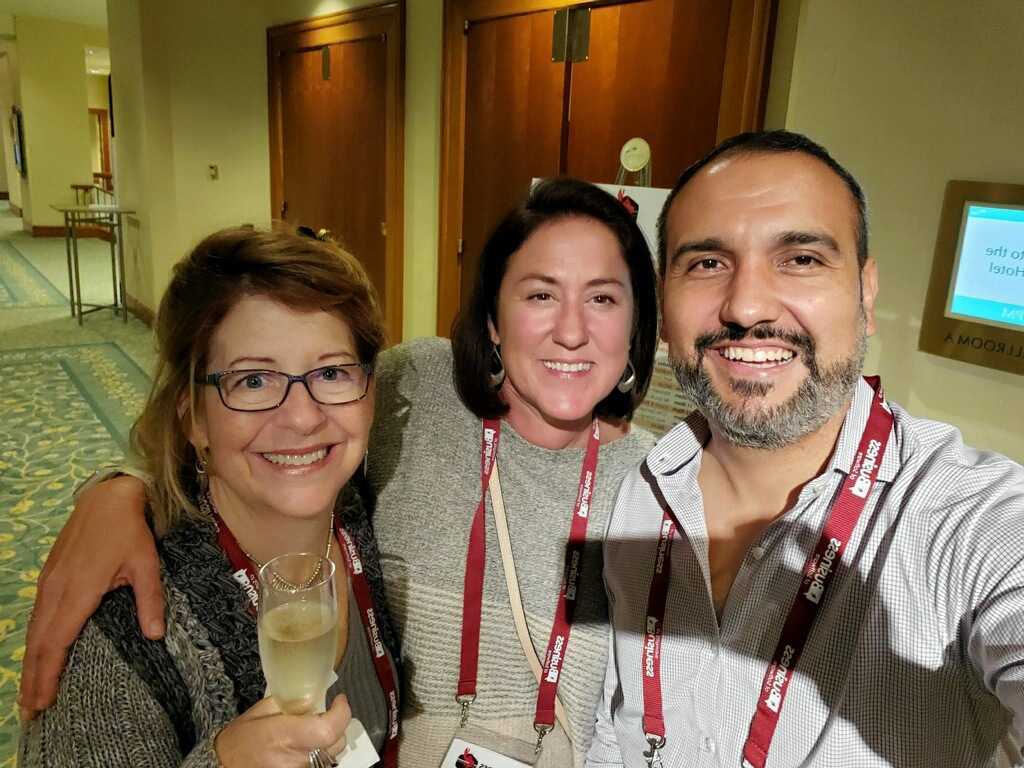 Thirdly, BOS is global. I spoke with founders/CEO's from New Zealand, Canada, Russia, Latvia, Belgium, India, and several from the UK. While I think the Triangle continues to build a great ecosystem, I sometimes think our founders don't really understand they compete in a global marketplace. Savvy entrepreneurs from all over the world are trying to solve some of the same problems they are. It's important to get your head out of the business every once in a while and see what else is happening in the world to make smart strategic decisions for your business.
This year's conference was especially inspiring.  Through a generous gift from Bill Spruill (see press release), CED was able to sponsor ten Triangle area founders to attend: AllStack's Hersh Tapadia, DaVinci Education's Allison Wood, FoodLogiQ's Katy Jones, Map My Customers' Ben Hartmere, MuukTest's Ivan Barajas Vargas, Peoplelogic's  Matthew Schmidt, Quinsite's Jeff Maze, Stern Security's Jon Sternstein, and XForm's James Young. It will be interesting to see what takeaways each had as a result, what new business connections they made, and how (if at all) they adjust their strategy as a result of this pay-it-forward gift.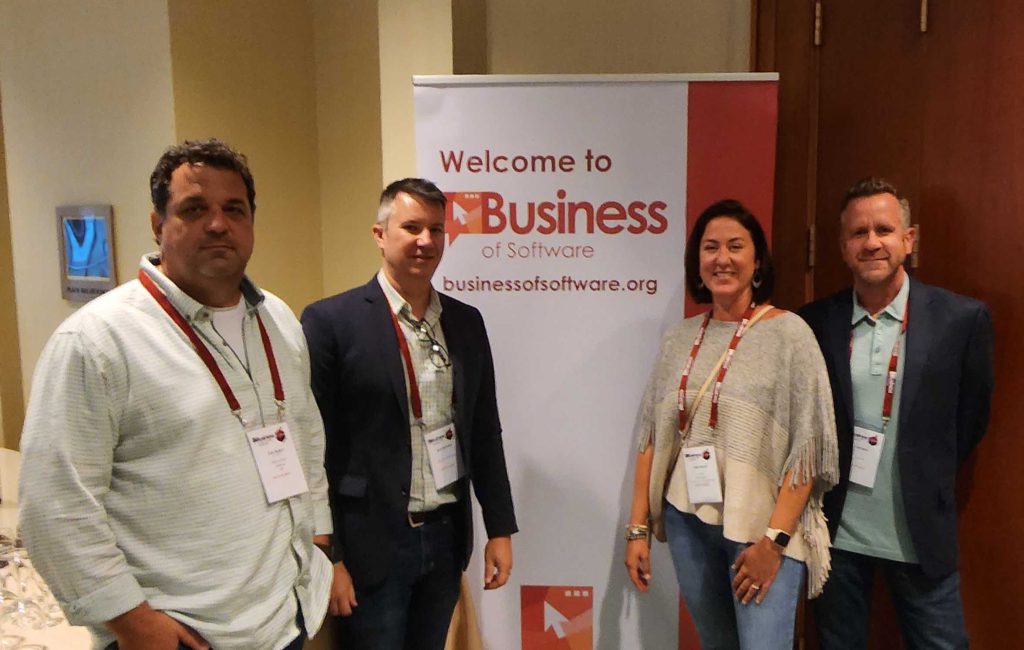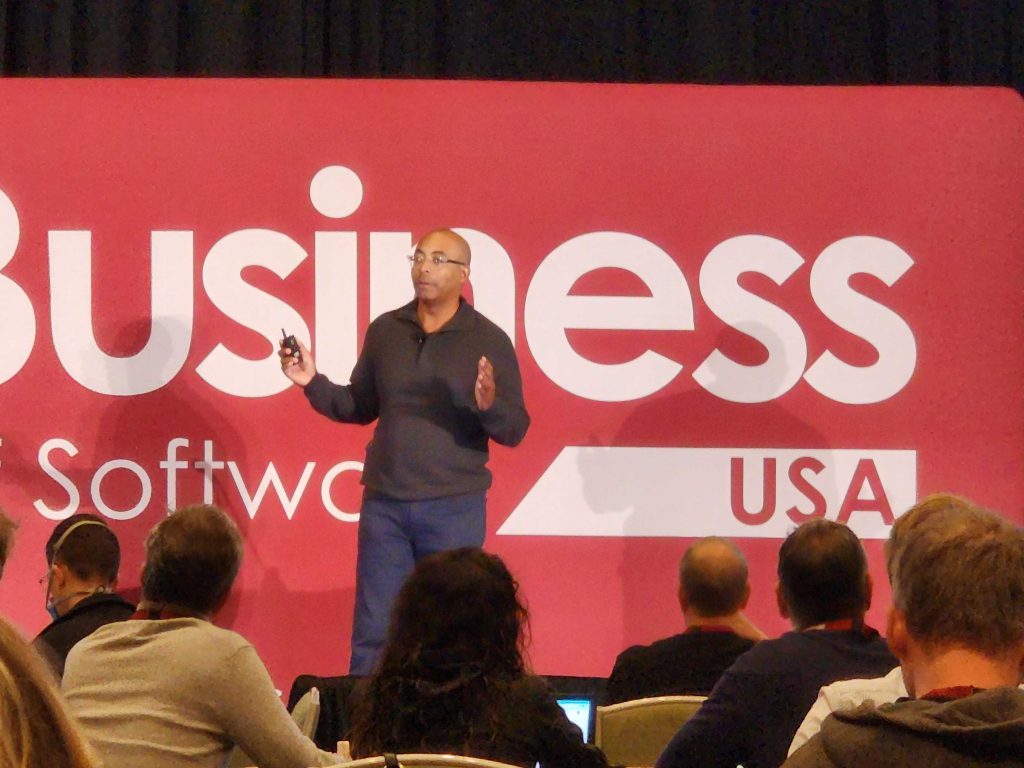 So if you are a tech founder or CEO working on scaling your business, I highly recommend you consider the Business of Software Conference.  And if you want to find a role model of what it means to not only chart your own Black Sails ship of success and then turn around to give back to the community that helped to nurture that success, look no further than Bill Spruill.