We hope that you enjoyed Venture Connect – 2021 Online Summit. Last year, during the early days of the pandemic, CED was among the first to pivot from an in-person conference to a virtual summit. And this year, we hope for it to be the last.  Returning to an onsite event that gathers our community in celebration of the innovation happening in our backyard is our ultimate goal for this event. 
To adapt to our virtual environment, we celebrated regional innovation with over 125 founders "onstage" sharing stories about the challenges they face while building their company. CED believes that experience sharing like this provides access to knowledge and solutions that inform new solutions for founders who are facing similar challenges, right now. As a result of this year's focus, Venture Connect is excited to report a banner year for engagement.
Thank you for the thought provoking discussions!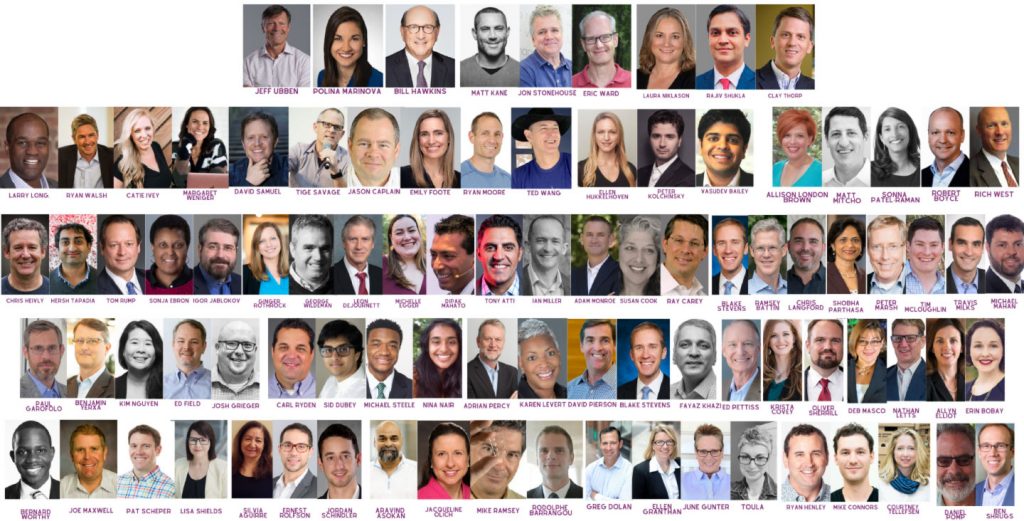 CED took a non-traditional approach to a "summit committee" by including existing and new relationships to create both valuable and memorable discussions across three days. The audience saw the full gamut of the North Carolina entrepreneur ecosystem – from startups to scale-ups in tech, biotech, fintech, advanced manufacturing, consumer products, and Agtech. Attendees saw successful entrepreneurs from the CED network lead discussions on fundraising, talent, company culture, leadership, support systems, and biomanufacturing/operations. Most importantly they made more than 900 key connections that can help them accelerate their business.
Here at CED our mission of matching entrepreneurs with the resources they need to grow and thrive is reflected in who attended Venture Connect. We saw improved audience balance by increasing total percentage of companies engaged while maintain investor and sponsor engagement. We also saw an increase in investor reach, while 59% were local the other 41% were from as far away as CA, TX & FL. All-in-all Venture Connect was attended by 120 investors from over 15 states and facilitated hundreds of investor-to-entrepreneur conversations. The venture capital and private equity community led and participated on panels focusing on backing big ideas including SPACs and scaling, and the future of life sciences.
Although we all hope to return to in-person summits in the future, 90% of surveyed participants said Venture Connect 2021 out-performed other conferences of its kind and 90% of surveyed participants said they would attend again.