CED had an opportunity to sit down with Cirrus Insight's current CEO Phil Dixon on critical lessons learned as a serial entrepreneur. Cirrus Insight is a growth-focused startup that equips Sales Teams with Salesforce automation and Sales Acceleration tools. Cirrus Insight experienced significant growth in 2020 when it merged with ZynBit, a competing startup founded by Phil in 2015. When the two companies blended into one, Phil was installed as CEO—and the company has been on a strong growth trajectory ever since.
"Pre-merger Cirrus was contracting 30% annually and despite the complications from COVID, we were able to generate a positive 7 percent growth rate in 2021 and we are on track to hit 12 percent this year," said Phil.
In part, Phil attributes this positive growth to the culture at Cirrus, or what he calls "the fabric".
"Culture is like the fabric of space-time and gravity, it's what holds us together," said Phil. "Once we integrated cultures, it stopped feeling like two companies. That was our first big piece: People. Product. Process. In that order"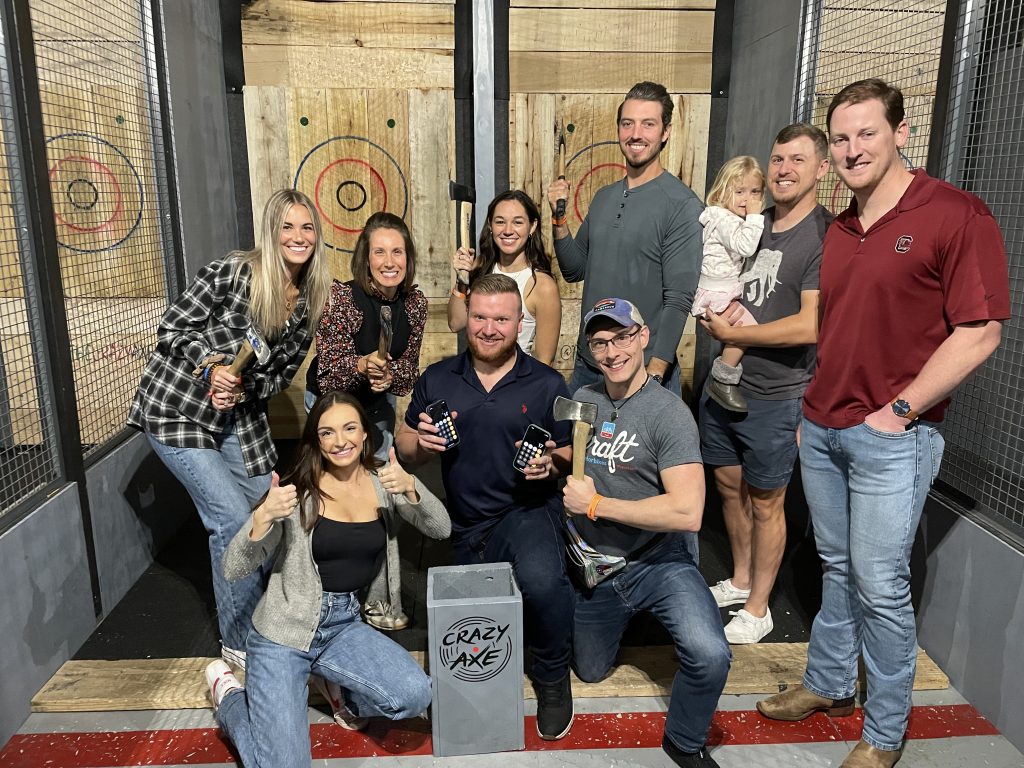 Looking back, Phil reflected on where he learned that people-first focus: it was from his mentors at CED.
"The thing that I heard around CED was, 'invest in people.' I mean, yes ideas, and yes, businesses—but at the end of the day, it's about people," said Phil.
Phil's CED Experience
In 2015, when Phil launched ZynBit, he had the opportunity to participate in his first pitch opportunity at CED Venture Connect, from there he was able to take advantage of other meaningful CED programs such as the CED Venture Mentoring Service, which matches founders with a volunteer advisory board for a year.
"Gart Davis, the founder of Spoonflower—he was my lead advisor," said Phil. "And he was quite inspirational and extremely valuable to work with."
When he was considering growth strategies for ZynBit ahead of the Cirrus Insight merger, Phil had access to his volunteer Advisory Board for critical feedback.
"It takes 10 years to become an overnight success and I think about startup success much like how pebbles are formed. Pebbles start out as these ugly, jagged rocks and as they flow downstream all the rough edges are removed by pressure and friction. In the end you have something that is shiny, pretty, and smooth but the journey was quite bumpy.—That's what a mentoring program helps with, knocking off all the rough edges."
The CED Nucleus
Phil reflected on how meaningful it was to spend time with volunteer CED mentors like Gart—especially considering that many of those mentors were busy running startups as well.
"We would often meet at the Spoonflower offices at 6 AM on a Monday or Tuesday.. They're willing to get up that early, to do a two- to three-hour meeting," said Phil. "Spoonflower was growing like gangbusters at that point in time. So, Gart giving somebody who he didn't really know before, that amount of time and attention, the altruism involved in all that is pretty impressive."
Phil also said that the Triangle startup community is set up to support startups in this way.
"It is a very altruistic, 'Pay It Forward' community, where CED is the nucleus—everybody is kind of in it to win it together," said Phil. "I think that is certainly a mentality within this community that has given rise to hundreds of startups in the tech space, especially in the last decade."
It takes a Village
Looking back, Phil said that he would encourage any startup to get involved with CED and the local startup community early—even when they might feel like they're too busy.
" There's always going to be a fire burning that you can run to and try to put out," said Phil. "But it's worthwhile to stop. Take the time to go to CED events. Get involved. Do the thing that is going to get you in front of more people."
And for those who are already working with CED, Phil shared this advice: Stay involved.
"Make the time to participate because, at the end of the day, you can't get it all done by yourself," said Phil. "It takes a village to raise a startup. You have to embrace the village, and the village will invest back in you."