Each month CED spotlights strategic partners that are fueling tomorrow's success stories by investing in today's ecosystem. One of our March Strategic Partner Spotlights is Worldwide Clinical Trials.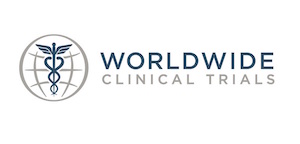 About Worldwide Clinical Trials
Founded by physicians committed to advancing medical science, Worldwide is out to change how the world sees CROs – in the best possible way. From early phase and bioanalytical sciences through late phase and post-approval, we provide world-class, full-service drug development services across a range of therapeutic areas, including neuroscience, cardiometabolic diseases, immune-mediated inflammatory disorders (IMID) and rare diseases. We're the Cure for the Common CRO.
Why does Worldwide Clinical Trials support CED as a Strategic Partner?
Worldwide Clinical Trials joined CED to support entrepreneurial development in the Triangle.
How does Worldwide Clinical Trials help North Carolina entrepreneurs?
Worldwide Clinical Trials is proud to partner with our colleagues across the region who contine to grow North Carolina into the biopharm and clinical research mecca it is today. Look for the most innovative, successful clinical trials coming out of North Carolina, and you'll find the uncommon team at Worldwide lending their medical and scientific expertise and operational excellence to achieve major milestones along the development journey.
What does Worldwide Clinical Trials envision for the future of entrepreneurship?
The path to a marketed drug involves a multi-year, multi-million dollar journey through basic research, discovery of the medicine, preclinical development tests, complicated clinical trials, and regulatory approval. Because of this, drug discovery and development is widely recognized as one of the most financially risky endeavors in all of science and a major challenge for the entrepreneurs committed to improving lives and bringing successful therapies to market. The experts at Worldwide Clinical trials work with passion and purpose every day to support these bold entrepreneurs strategically throughout the process.
Website: www.worldwide.com
Follow Worldwide Clinical Trials:
Is your business committed to helping build a self-sustaining community of entrepreneurship in the Triangle? Join the network as a strategic partner of CED.