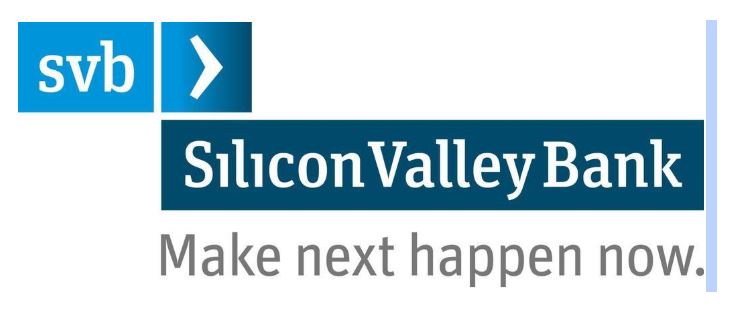 For more than 35 years, Silicon Valley Bank (SVB) has helped innovative companies and their investors move bold ideas forward, fast. SVB provides targeted financial services and expertise through its offices in innovation centers around the world. With commercial, international and private banking services, SVB helps address the unique needs of innovators. Learn more at svb.com.
How does your company help North Carolina entrepreneurs?
No other bank knows startups like we do. The needs of breakthrough companies have shaped our systems, solutions and approach to banking for more than 35 years. We provide great service and all the financial products you need, including deposit accounts, credit cards, loans, and more. In banking 50% of all venture-backed technology and life science companies in the US and two-thirds of all venture capitalists, we are in a unique position at the intersection of innovation and capital. Our network is vast, in the US and internationally, and our mission is to increase our clients' probability of success.
What does your company envision for the future of entrepreneurship?
The innovation sector remains one of the fastest-growing areas of the economy around the world, we see this momentum continuing, not to slow down. As entrepreneurs seek to disrupt entire industries, the market opportunities will continue to grow.