Each month CED spotlights strategic partners that help to propel Triangle entrepreneurial companies onto the national stage as successful businesses. One of our July Strategic Partner Spotlights is NK Patent Law.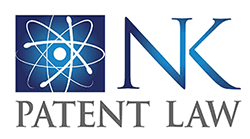 About NK Patent Law
NK Patent Law helps innovative start-ups, universities, and technology companies protect and exploit intellectual property assets as a competitive advantage. We are committed to filing and protecting high-quality patents and trademarks that create value for clients, tailoring legal needs to business demands. Our experienced attorneys share a high level of technology expertise and entrepreneurial spirit, working with each client as a part of their company to help build success. NK Patent Law serves clients from Silicon Valley to RTP, with offices in RTP, Raleigh and Winston-Salem.
Why does NK Patent Law support CED as a strategic partner?
Simply put, we've been involved with CED long enough to witness first hand that CED is an accelerator and economic engine for the entrepreneurial community. NK Patent Law has been a longtime champion of CED's contributions to the entrepreneurial community, which fosters and develops an innovative atmosphere in the region. By providing support to existing companies and attracting new growth, CED plays a key role in making the Triangle one of the leading innovation centers of the country.
How does NK Patent Law help North Carolina entrepreneurs?
NK Patent Law is more than a service provider. We have leveraged the contacts made through the entrepreneurial community, especially from CED, to not only help our clients advance with respect to intellectual property matters but also to put our clients in contact with strategic partners or contacts in finance, technology, and business advising that can accelerate the launch and growth of our clients' businesses. We do that by maintaining a hands-on approach to client engagement to really understand what will make our clients' successful on the technology and business front.
What does NK Patent Law envision for the future of entrepreneurship?
The Triangle continues to make the case as the top destination in the country for entrepreneurial ventures and innovative growth, adding to the expanding network of resources and experiences that local companies can build upon. Innovative companies continue to become more nimble, embracing failure and change as necessary aspects of growth and development. Creative solutions, collaboration and rapid responses will be key to continued success. Attracting funding and talent remain the largest hurdles to accelerating business growth, while organizations such as CED continue to embrace these challenges with their programming and organizational structure.
Website: www.nkpatentlaw.com
Follow NK Patent Law:
Is your business committed to helping build a self-sustaining community of entrepreneurship in the Triangle? Join the network as a strategic partner of CED.