CED spotlights strategic partners that help to propel Triangle entrepreneurial companies onto the national stage as successful businesses. One of our Strategic Partner Spotlights is Manning Fulton

About Manning Fulton
Manning Fulton is a full-service law firm with 40 attorneys, all based right here in the Triangle with offices located on Glenwood Avenue in Raleigh and in the heart of downtown Durham, where we are proud to have served the needs of entrepreneurial and middle-market clients for more than 65 years.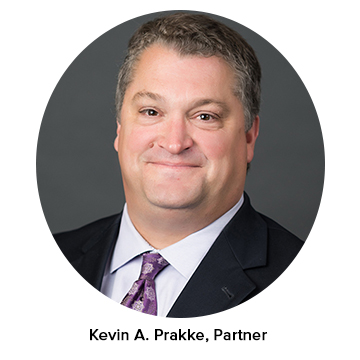 At Manning Fulton, our attorneys are passionate advocates for our clients, grounded in extraordinary relationships. People hire lawyers expecting value, superior service and first-class legal knowledge – we've certainly got that well covered. But the region's most discerning business professionals keep coming back to Manning Fulton's attorneys because we focus on what matters most: client goals become ours, and client specific needs determine our direction. After all, isn't that what being a strategic partner is all about?
Why does Manning Fulton support CED as a strategic partner?
Manning Fulton supports CED because:
∙ The Triangle is our home;
∙ We are proud of its acclaim as a place where transformative innovation is the norm; and
∙ We understand that the most successful companies rise out of the connected community that CED has been so instrumental in fostering.
For more than 65 years, our highly-experienced attorneys have played central roles in the formation and growth of countless high-impact companies right here in the Triangle, and we have no intention of slowing down now. As a strategic partner to CED, Manning Fulton is proud to provide our legal expertise and support to the entrepreneurial community, and the companies and individuals that drive it.
"I appreciate Manning Fulton's ability to understand our business and what we're trying to accomplish. At Manning Fulton, I don't have to educate them – and that's very important."
– Rich Lee, Founder of Windstream Hosted Solutions
How does Manning Fulton help North Carolina entrepreneurs?
From our representation of start-up and emerging growth companies in their initial organizations and financings to our work on more sophisticated and complex business transactions and litigation matters of global reach, the attorneys at Manning Fulton have provided their expert counsel to North Carolina entrepreneurs on virtually every legal challenge entrepreneurs face. Specifically, beyond basic organizational matters, our attorneys routinely partner with entrepreneurs navigating issues related to mergers, acquisitions, joint ventures, public and private offerings, private equity transactions, fund formation, dispute resolution, crowdfunding, executive compensation, employment agreements, commercial real estate matters, spin-offs, restructurings and intellectual property protection and licensing.
What does Manning Fulton envision for the future of entrepreneurship?
At Manning Fulton, we believe that entrepreneurship will become even more of a centerpiece driving innovation, economic prosperity and opportunity, particularly in our region of the country. Successful entrepreneurs will require evermore collaborative resources and expanded communities of support to drive their successes, including from universities, industry, incubators and, of course, with help from experienced service providers like Manning Fulton.
The costs of, and time for, launching a new venture have dropped dramatically in the past 20 years, and the speed of innovation will only continue to pick up from here. Tech hubs like the Triangle will continue to grow and flourish.
Manning Fulton is very excited to play a key role in promoting these trends.