CED spotlights strategic partners that help to propel Triangle entrepreneurial companies onto the national stage as successful businesses. One of our Strategic Partner Spotlights is Bradley.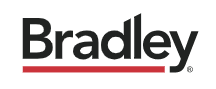 Bradley is a national law firm with a global perspective. Our firm has more than 500 attorneys serving established regional, national and international companies, emerging businesses and individuals. Our offices — strategically located in Alabama, Florida, Mississippi, North Carolina, Tennessee, Texas, and the District of Columbia — provide an extensive geographic base from which to best accommodate our clients. Recognized across the country, our attorneys serve as national, regional, and statewide counsel for clients across many industries. Clients rely on us for innovative legal services that reflect a deep understanding of their business objectives.
How does your company help North Carolina entrepreneurs?

Bradley's multidisciplinary Emerging Growth Companies team is devoted to the unique interests of emerging growth companies. We partner with emerging companies in North Carolina and throughout the Southeast in all stages of development – from initial formation through a successful sale or IPO – and provide innovative solutions for the legal and business challenges these companies face on a daily basis.
Bradley offers the practical guidance and legal counsel that all types of high-growth companies need to succeed. Our deep industry experience spans the spectrum of business, including healthcare IT, Fintech, SaaS, digital media, cybersecurity, life sciences, medical devices, innovative healthcare services, cleantech, alternative energy, hardware, and telecommunications.
We understand that emerging growth companies operate amid unique circumstances that include accelerated timeframes and continuous technological change. Each business has its own story, often beginning with an entrepreneur's novel idea. Developing that idea requires the hard work, perseverance, and personal sacrifice of the founder(s) and other early employees. We demonstrate this same commitment in our legal representation.
What does your company envision for the future of entrepreneurship?
Bradley recognizes that emerging life sciences and technology companies are taking large risks to fundamentally change their industries, and to create new industries entirely. Bradley strives to keep the entrepreneurial mindset at the forefront of our work, recognizing the unique needs faced by these companies and partnering to help advance and protect their vision. By harnessing the power of technology and creatively approaching the needs of these emerging companies, Bradley is uniquely positioned to help those that are changing the face of the life sciences and technology industries.