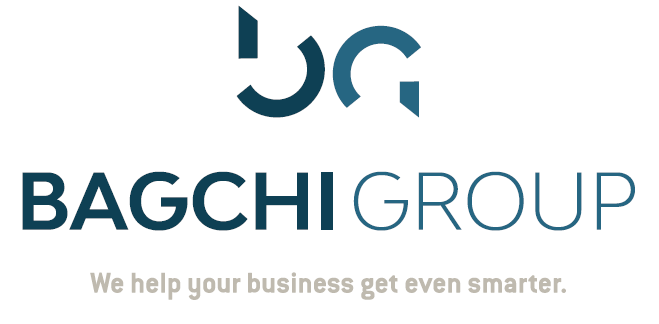 Neil Bagchi founded Bagchi Law in 2008 to challenge the presumption that effective corporate, business, and transactional legal services could be provided only by traditional large law firms. An entrepreneur at heart, Neil understands the right deal strikes a balance between legal risk and business reward. He understands the challenges associated with taking an idea, turning that idea into a successful company, and growing that company into a dynamic global business. His client-first ethos leads to long-term personal and professional relationships with his clients.
Background
Neil started his career working at a premier law firm for emerging growth company-side representation. He then joined one of North Carolina's largest law firms (which is now part of a top 20 global law firm), where he was a member of the firm's business and technology group and where he launched and headed the first large-firm India-focused legal practice in the Southeastern United States. With the belief that clients' needs are best served outside of the traditional law firm model, Neil started Bagchi Law in 2008 to provide effective and efficient legal services that focus on the goals of its clients as opposed to the goals of the firm. His clients appreciate his straight-shooting approach based on candor and accountability.
Relationships
Bagchi Law is a boutique firm. While it has a global reach and client base, it has managed to do so in a virtual/digital manner. This allows Bagchi Law to remain nimble, resilient, and selective with respect to the people with whom it works – its staff and clients. The client relationship lies at the heart of Bagchi Law's approach to service. Through building trusted relationships, Bagchi Law clients regularly look to Neil for referrals to other resources, such as business coaches, executive coaches, management consultants, fractional/interim CFOs, as well as tax, compliance, HR, and operations experts. Based on this demand, Neil founded Bagchi Group. "I believe clients working with commercial and transactional lawyers require a better solution that is some part legal, some part financial, and some part business. In my view, the problem is no longer only legal by nature but rather one that encompasses input from other areas of the business. We are poised to meet this challenge," stated Neil Bagchi. "The value of these services is significantly heightened, and the process is much more efficient, when they are carefully coordinated."
Bagchi Group
The objective of the Bagchi Group of companies (Bagchi Group and Bagchi Law) is to help businesses get even smarter by providing coordinated global and domestic business solutions. Communication is key. Bagchi Group provides business strategy, financial, board development, and executive coaching services, helping teams make better informed business decisions. Bagchi Law provides commercial/transactional, corporate, and international legal services as virtual general counsel or as deal counsel. Together, the companies' unified mission is to Challenge the Default by providing tailored but comprehensive solutions to business problems that go beyond general templates and default approaches. Our clients' satisfaction is our top priority, and our teams go out of their way to deliver a responsive, collaborative, and innovative experience.
Getting Started
In 2007, Neil was recognized as "Attorney of the Year" by the IndUS Business Journal, one of the largest India business publications in the U.S. In 2010, Neil was recognized as one of the Triangle Business Journal's "Top 40 Under 40" business leaders in the Raleigh, Durham, Chapel Hill and Research Triangle Park community. Neil was recognized by Business North Carolina as "Legal Elite" in the Young Guns category for 2008 and 2013, and in 2012, 2013 and 2014 the publication recognized him as "North Carolina's Legal Elite" in the Business category. Additionally, in 2013, Neil was deemed one of North Carolina's "Top 50 Entrepreneurs" by Business Leader Magazine.
In addition to serving clients' needs, Neil frequently speaks and writes on a variety of topics ranging from international business to startup company issues. Neil's articles have been published in the Tech Journal South and the IndUS Business Journal and he contributed chapters to Thomson West publications, U.S. Corporate Counsel's Guide to Doing Business in India, and Transnational Joint Ventures.
Neil attended the University of North Carolina (UNC) at Chapel Hill on the prestigious Morehead Scholarship. While at UNC, Neil served as a student community leader and captained the university rugby team. Several years after graduating from UNC with honors in Political Science and History, Neil returned to UNC to attend law school where he received his juris doctor.
Get To Know Us – The Bagchi Leadership Team
The team is comprised of Neil Bagchi, attorney and managing partner of Bagchi Law and founder and board chair of Bagchi Group, Ravila Gupta, CEO of Bagchi Group, and Ben Blankenship, COO of Bagchi Group.
1) Please briefly share your professional career path, past to present.
· Neil Bagchi: Hutchison Law / Kennedy Covington / launched India Advisory group / founded Bagchi Law / co-founded Root Bioscience / founded Bagchi Group
· Ravila Gupta: process engineer / environmental engineer / lawyer / general counsel / president, Umicore USA / president and CEO, CED / CEO, Bagchi Group. Click here for more.
· Ben Blankenship: professional chef / founding team, Qdoba Mexican Grill / CFO, COO, CEO for various non-profits and for-profits / PMP and leadership coach/ business management consultant & EOS® implementer / COO, Bagchi Group. Click here for more.

2) What excites you most about an integrated services model? Why is the model relevant?
· Team Response: The integrated service model is the future of how best to tackle and solve business related problems and issues as it brings together, legal, finance and business expertise. It provides a solution most businesses require but only have in disparate parts and pieces. Through this model, we are able to help our clients view problems from various angles and devise highly creative solutions based on our team's wide-ranging talents and well-coordinated efforts. Particular to the current world condition and the COVID-19 pandemic, many companies need their dollar to stretch further. Our integrated, coordinated services create efficiencies for our clients.

3) Why is it important for Bagchi Group to be an active part of the entrepreneurial ecosystem?
· Neil Bagchi: I am an entrepreneur and North Carolina is my home. Also, as North Carolina is known nationally as an entrepreneurial hub, it is important that we continue to contribute to the health and sustainability this community.
· Ravila Gupta: We have all been, at one time or another, in the entrepreneurs' shoes and understand the unique mix of fear and exhilaration that they experience every day. As a result, we have shaped our services to support them
Ben Blankenship: Entrepreneurs are creators and doers. We are risk-takers and climbers filled with determination and flexibility and energized by challenges. Simply, we are at least the beginning of the story. And, who knows, with the right people, idea, and strategy – we may also write the closing chapter with an exit. Bagchi Group understands what it takes – we get it – and we want to help.
4) What is your favorite part of the job?
· Neil Bagchi: Working with clients and being part of the team that solves their problems and contributes to their successes.
· Ravila Gupta: Meeting with clients and discovering each unique story.
· Ben Blankenship: Meeting new and interesting people, helping others succeed, solving complicated problems, and organizing people and information to improve results.

5) What does success look like to you?
· Neil Bagchi: I measure success by the long-term relationships I am able to maintain.
· Ravila Gupta: We are successful when our team earns the trust and confidence of our clients such that our team is the first that comes to mind when their friends have business-related needs.
· Ben Blankenship: Our clients view us as highly skilled professionals and good people with whom they value knowing and working.

6) What is the biggest professional lesson that you've learned?
· Neil Bagchi: You are only as good as your last game (last project, last contract, last phone call, last negotiation).
· Ravila Gupta: You can never stop learning.
· Ben Blankenship: You should lead by example, do what you say you will do (or speak up if you can't), and be solutions oriented.

7) What is you most memorable work experience?
· Neil Bagchi: Closing a client's acquisition, while on holiday in Paris, at 2:30am in the morning, with my laptop on the toilet seat cover and my notes scattered around the bathroom because my wife and daughter were asleep in the hotel room.
· Ravila Gupta: Meeting President Obama at a meeting in the White House.
· Ben Blankenship: Waiting on Julia Child at the Culinary Institute of America.

8) If you had a free day with no obligations whatsoever, what would you do sunrise to sunset?
· Neil Bagchi: Ideating around the business, breakfast with the family, watching an action flick, working out with my daughter, listening to jazz/blues/Motown with my wife on our porch while sipping a scotch, and enjoying a home-cooked steak dinner with the family.
· Ravila Gupta: Brunch, a nice long walk, movie in the afternoon, and a nice dinner at a great restaurant with friends.
· Ben Blankenship: Fly fishing in the morning, mountain biking until early afternoon followed by a nap in a hammock beneath the trees, and then cooking dinner outdoors with family and friends.