Born out of the lab at the University of Virginia in 2016, Cerillo is a privately held life sciences company focused on developing laboratory instrumentation that enables scientists across the globe to work more effectively. The core idea is to simplify how scientists spend their time by creating innovative products. Cerillo achieves this goal by developing novel life sciences research tools to make data collection easier for everyone.
Cerillo's current flagship product is the Stratus, a portable, miniaturized microplate reader that is small enough to fit in the palm of your hand. The Stratus allows for accurate measurements in small spaces, shared benchtops, or even in restrictive environments, like anaerobic or microaerophilic chambers and incubators. The Stratus features a uniquely simple, standalone interface with onboard data storage, which allows it to be placed anywhere, with or without a computer. The Stratus incorporates the best of modern technology to reduce labor and allow scientists to spend their efforts where they matter most.
"What used to take two weeks of pure administrative back and forth to accomplish an experiment can now take just 15 minutes because you can program, set it and let it go to collect the data."

Eric Mayton, Cerillo CEO
How can the startup ecosystem help Cerillo?
As a relatively new company, we don't know who we don't know. When working with organizations like CED and the startup ecosystem, the biggest thing for us is getting assistance to grow our network. By participating in the community we are, for example, increasing our access to potential investors.
What are your long-term goals?
Our five-year goal is to further establish our brand recognition by continuing to build brand loyalty and awareness. We are working towards a complementary suite of products, all with the same core value in mind: helping scientists be more efficient. When these new products are released, our goal is the research community will immediately recognize the Cerillo brand, will trust it's a quality product, and will have confidence the products will make their jobs easier.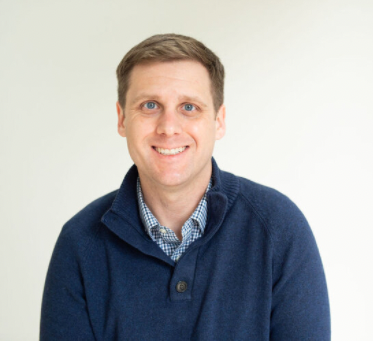 More about the CEO
Eric Mayton is a versatile and strategic leader with a history of success in multiple industries, including life sciences, financial services, and management consulting. After a decade in the biotechnology industry, Mayton achieved his MBA from the University of Richmond and had successful stints in private equity and management consulting. In late 2020, Mr. Mayton returned to the biotech industry as the Chief Executive Officer at Cerillo.
---
The Council for Entrepreneurial Development was formed in 1984 by a group of business leaders wanting to empower the successful creation and growth of entrepreneurial companies in the North Carolina region. CED acts as the connective center for all of this to happen. Through high-touch support, education, access to capital, and crucial connections, CED brings entrepreneurs together with the optimal resources needed to turn a new company into a success story. Partnering with CED as an entrepreneurial resource, you'll collaborate with Triangle-based companies and share your knowledge and professional resources.