CED recently spoke with Jordan Stowe, Regional Director of CSC Leasing, to learn more about how he and CSC can add value to entrepreneurial companies looking for non-dilutive funding. Learn more about him and be sure to introduce yourself at our next CED event.

In your words, can you give me a brief overview of your professional career?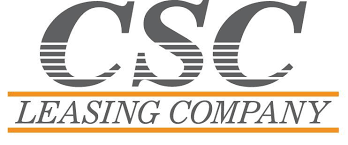 I've lived and worked in Atlanta for the entirety of my professional career, starting with a New York-based working capital fund. I managed a sales team that helped finance small businesses out of the company's Atlanta office. That role eventually led me to a capital markets position for an equipment finance company that specialized in larger middle-market transactions. The company was purchased by a credit-based hedge fund, and I was tasked with developing relationships among independent leasing companies and banks in order to buy transactions to grow the company's balance sheet.

It was during this time that I met and got to know the founder of CSC Leasing, John Corey. We stayed in touch and discussed the prospect of opening an office in the Southeast to expand their rapidly growing leasing business. In May of 2019, I opened a Southeastern office for CSC in Atlanta.

In my current role as Regional Director, I'm focused on business development and originations. I also coordinate heavily with organizations and nonprofits within the communities in which we do business. We pride ourselves on being good stewards of business and economic development and remain active and invested members in the geographies we serve.

What is your favorite part of your job?

That's a simple albeit cliché answer: Helping people and adding value. Being a part of the solution when people are faced with financing challenges.

In my previous role, the deals I worked on were highly transactional – all about the spread, structure, etc. It was difficult to extract any meaningful human connection from the opportunities. I don't discount the opportunity or experience that position afforded, and it has made me appreciate the opportunities I have currently as I interact with clients and potential customers.

CSC works with a lot of early-stage and emerging growth companies, and that's such a crucial time for founders, entrepreneurs, and the business. The best part of my job is when I find a financing solution that's meaningful for them. It's very rewarding to be able to step in and add value at such a critical time in the business's life cycle.

What is the biggest professional lesson you've learned?

Having empathy and experiencing human connection is so important and something I'm constantly working on. It can be so easy to lose sight of the actual people with the constant barrage of emails, conference calls, term sheets, etc. Taking time to block out the noise and truly connect with someone drives mutually beneficial outcomes and is at the core of success.

When I work with a customer, I like going to their office and meeting in person, which is very unique in the leasing industry. Once we have a client, we tend to do a lot of repeat business and I think that's because of our emphasis on face-to-face interaction. High touch, high customer service really drives our business and customer satisfaction that keeps them coming back to CSC.
What unique value does CSC Leasing bring to the business community?

We are a 35-year-old family business looking to create lasting relationships with our customers. Our owner, John Corey, is well-known in the Richmond, VA area (where CSC is headquartered) and has built something very meaningful. He's the type of guy that would give you the shirt off his back and the company he built is a reflection of that.
Because of our experience and size of our portfolio, we can take chances on early-stage companies where there's a lot of uncertainty and things in the air. We listen to the company's story to understand their needs and if a company needs to purchase equipment of any type in order to grow, we can provide a non-dilutive debt solution.

Companies shouldn't spend their precious equity dollars on purchasing depreciating assets. Equity dollars should be earmarked for things that have a meaningful impact on the top line, whether that is general working capital, recruiting talent, marketing and sales activities, and things that can really drive the growth of the business and get them to their next major milestone. Our financing comes in the form of a true lease, so it's a non-dilutive form of capital that is lower cost than raised investor money/equity. There are no warrants, personal guarantees, covenants, or blanket liens which allows for significant flexibility.

Why is it important for CSC Leasing to be involved in the entrepreneurial ecosystem in North Carolina?

CSC's portfolio of customers includes life science/biotech, agtech, technology, and manufacturing companies. Most of these are venture-profile and early-stage companies that need non-dilutive forms of capital. We recognize that equipment financing is a niche product and a lot of companies are unaware this option is available to them. We also understand the importance of doing business with people you know and with whom you can trust.

So for us it was a no-brainer for CSC, and myself more specifically, to be involved in the entrepreneurial ecosystem of North Carolina in order to educate people about how we can help, and to become a familiar and helpful member in the business community. We want to do everything we can to support not only our efforts, but our customers' efforts in North Carolina.

What is your favorite restaurant in the Triangle?

I love Mexican food – Mez.
What's the last good book you've read/podcast you've listened to?

My wife and I love mystery and crime podcasts: a couple of good ones that stand out are "Up and Vanished" and "To Live and Die in LA".

Learn more about how you can join CSC Leasing in supporting CED's entrepreneurial network.