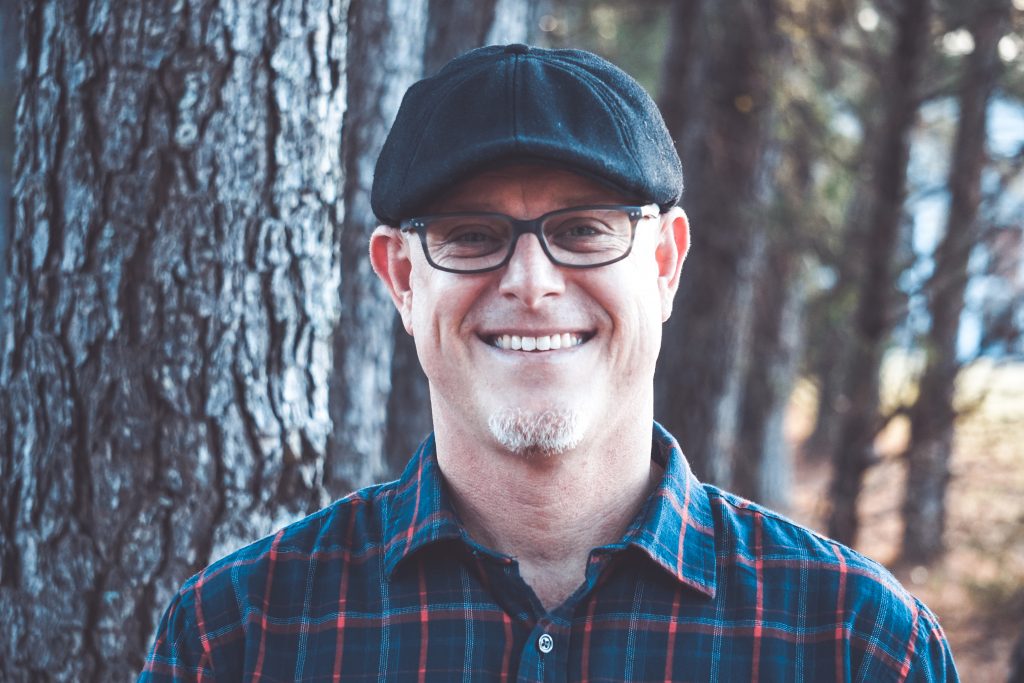 Marc Mailand is a father of two and a first-time founder from Wake Forest, NC. Marc is an Emmy Award-winning sound designer who has spent the last 25 years of his career working in the television and video game industries. In addition to his background in audio, he has written and directed for games as well.
Marc's start-up, Toggle Book Factory, is combining aspects of children's television and video games, to create ground-breaking customizable children's books. Kids can build their books through an interactive experience and receive their customized book in the mail within weeks.
What are you trying to solve for consumers?
Number one, we think that children will be more invested in stories they help create.
As every parent knows, video games, television, and streaming are getting most of our kids' attention these days. We are trying to to take interactive experiences that kids are drawn to and use those to bridge the gap with books. When someone buys a Toggle Book, not only are they buying a book but also an interactive experience that is teaching their children how to create stories. Our books appeal to a wider range of children with different learning tendencies, like kinesthetic or social learners.
Secondly, minorities are still underserved by traditional book publishers. As an example, in a study by the CCBC, Black children were only represented in 10% of children's books, and Latinx children in only 5%. In contrast, since 2018, 50% of the population younger than age 15 is non-white. When it comes to children with disabilities, the representation numbers are even smaller. We think character customization in books, especially for young children, is a great solution to a societal problem but also makes sense from a business perspective.
What are your long-term goals?
Our goal is to be the Pixar of Children's books. Not only do we want to create world-class stories, we want to make a technical impact on the book publishing industry. Over the last 30 years there has been far more innovation in television, film and video games than in books. Most of the innovation for books has come in the form of delivery. However, the way people interact with or are entertained by their books is largely the same. In the future we plan on combing augmented reality and smart speakers with our books, to appeal to an even wider range of children with different learning tendencies.
What are your biggest strengths?
Our team is made up of veteran video game developers who can create world-class media. We are used to working within budget constraints and hitting tough deadlines. I am very proud of what our team has accomplished in one year, especially in the midst of a pandemic. In ten months, my team and I built: a memorable brand, a children's book franchise, including two fully illustrated books, an interactive book builder, and an automated book manufacturing process.
Our professional network is a strength as well. Our close contacts include executives at top video game and television studios. We plan to approach these contacts for licensing opportunities. We also plan to continue to hire from our talented network of peers for the creation of our books.
Individually, as a CEO and Founder, I think my biggest strengths are my professional experience creating children's stories and my experience working as a developer in a technical environment. Not only can I write and direct but I am very comfortable collaborating with programmers and solving technical challenges myself. I think my ability to make quick decisions and keep forward momentum also makes me an effective leader. The greatest leaders in children's media have an inspiring creative vision, high professional standards, and they always out-innovate the competition. That is the type of leader I aspire to be.
What do you need now?
In early 2021 we are planning to raise a seed round. I am looking to partner with an investment team that believes in our vision, our team, and our values. I am seeking investors who have prior experience working with B2C, eCommerce, or media companies.
We also need to sell some books! Build a Toggle Book this holiday season and send us some customer feedback. Please send any feedback to Marc Mailand at m.mailand@togglebookfactory.com!
Visit ToggleBookFactory.com to build your Customizable Children's Book!