RTP, NC – April 29, 2019 – Council for Entrepreneurial Development today announces that they are hosting a new series of interactive learning sessions for Entrepreneurial companies called Accelerate Series by CED June 24th through June 27th.
The Accelerate Series by CED focuses on exploring high priority topics intended for Founders, CEOs and Leadership teams of late start-up and early growth stage companies. With a modular format, teams will be able to attend the sessions most relevant to their job function thus expanding the knowledge share within the startup.
Each session will be led by an entrepreneur and service partner covering topics like raising capital, sales and marketing, launch strategies, exit strategies, and retaining talent. Content will be tracked to fit either Life Science or Technology depending on the subject. Sessions are capped at 40.
Accelerate Series by CED is a free event that keeps with the CED mission of connecting entrepreneurial companies with high-value resources to accelerate business growth.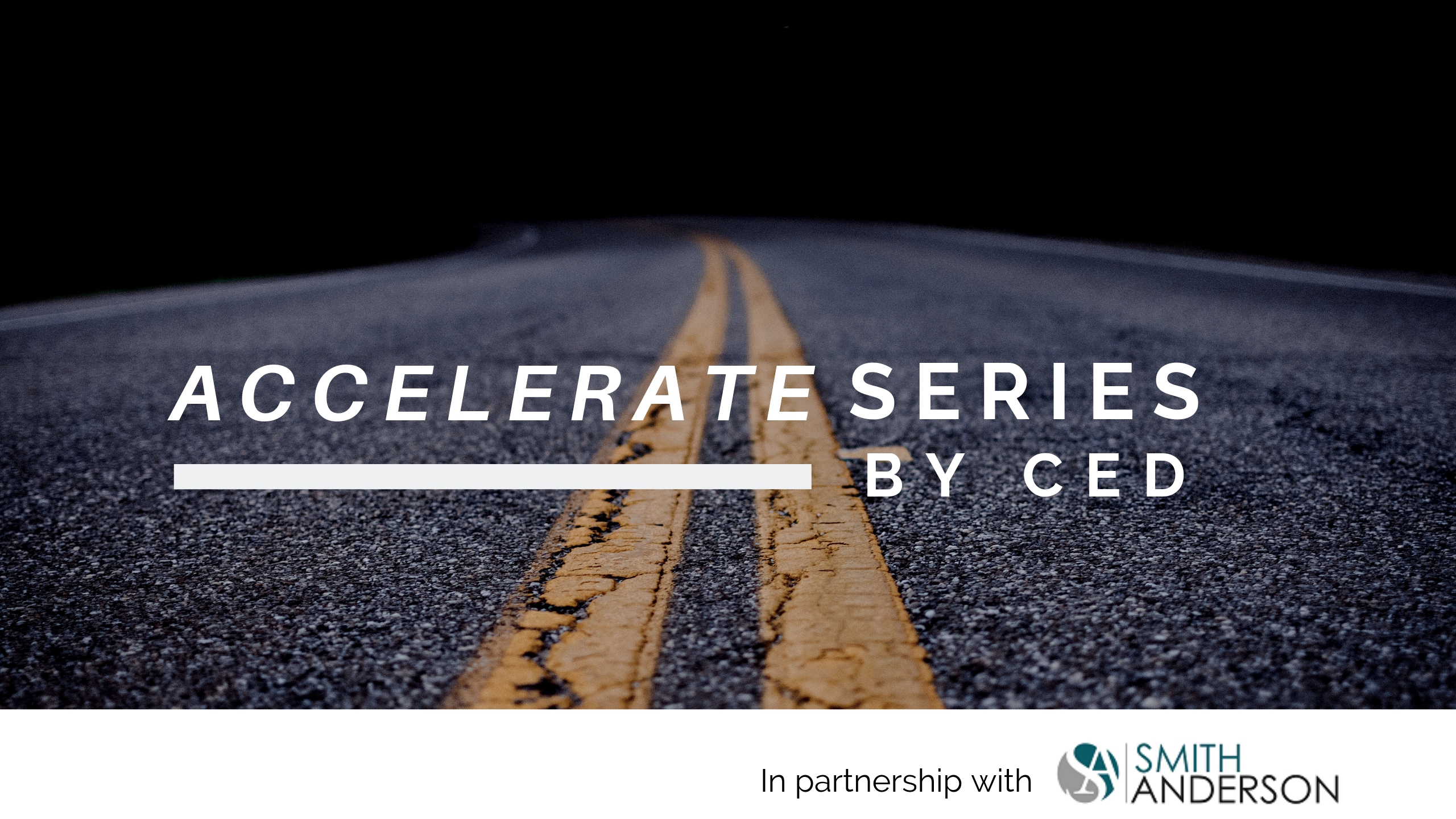 Accelerate Series by CED
June 24-27, 2019
800 Park Offices Drive RTP
Cost: Free
Register Now
Media should contact Kristina Sandine at ksandine@cednc.org with questions.