team up for success with the CED Venture Mentoring Service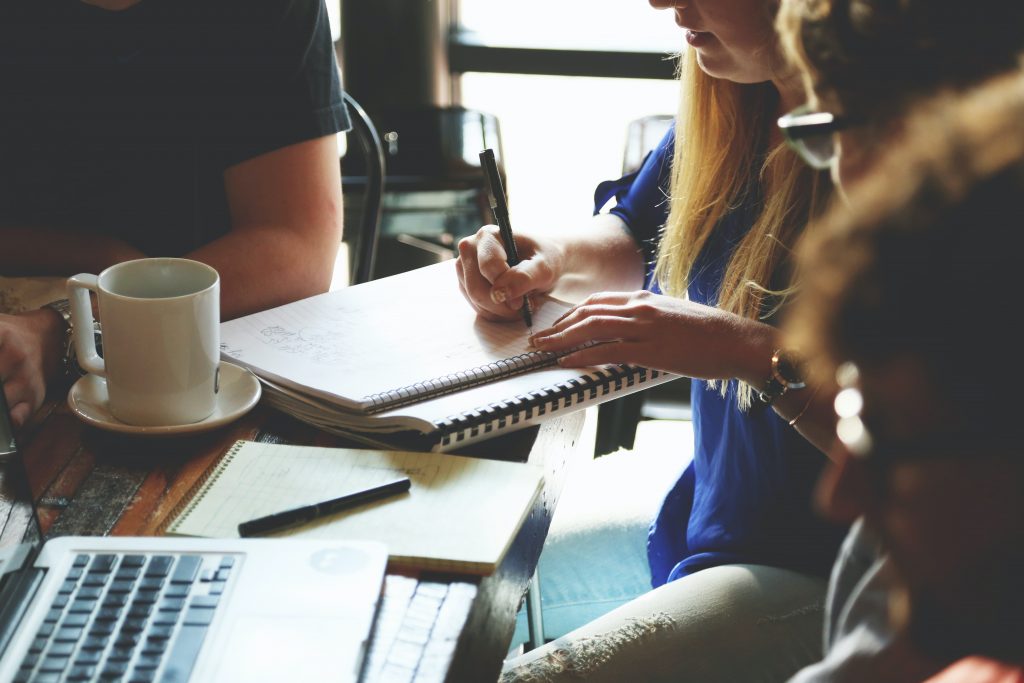 Mentors can make the biggest difference in the success or failure of most entrepreneurial ventures. The CED Venture Mentoring Service, a team-based mentoring approach, was developed by MIT and adapted to meet the needs of our growing entrepreneurial companies.
With many active mentors volunteering their expertise, the VMS program offers a combined wealth of experience that can make a huge difference in an entrepreneur's success.
We are not currently accepting applications.

mentor teams work
Whether it is thinking through strategies, crunching numbers or expanding your network, a mentor team will make a lasting impact.
how the Venture Mentoring Service works
This is a free – and invaluable – resource for entrepreneurial ventures. You first apply to the program and then will be contacted by a member of the selection committee. If the venture is identified as a good potential fit for the program, you will be invited to present your pitch at a monthly mentor meeting.
Our available mentors will volunteer to assist you if they feel they can help with the specific challenges you are facing. We collaborate with high-level executives, innovative consultants, and other seasoned professionals who are excited to collaborate with, inspire, and encourage entrepreneurs like you.
Once accepted into the program, you will meet with a team of three or four mentors every four or six weeks. Mentors help ventures with business plans, making key hiring decisions, sales and marketing strategies, pricing models, fundraising tactics, and more. A typical engagement lasts from three to nine months.

BlueRecruit

Q: Describe where the business was before you started with CED-VMS?
A: When we first met our mentorship team, we were little more than an idea with a handful of PowerPoint slides describing the vision we had in our minds for BlueRecruit. We had yet to determine our market fit, develop an MVP, or even conclude that companies would be willing to pay for our offering."

Clever Education Solutions

Q: Would you recommend CEDs VMS to a friend?
A: Absolutely! Other people's wisdom, experience, and guidance is very valuable. At the end of the day, we stand on the shoulders of those who have come before us. We learn from their experience and trace our own path."

All Elements

Q: What was the most important thing you learned about yourself that will help the business move forward?
A: As a founder and CEO, I was focused more on customers and product, which is the right thing to do at the stage I'm in. But I was not focusing enough on other aspects of company building. The rigor that the mentors brought in during the monthly meeting was helpful for me to stay focused on all aspects of my startup."

Ascent Bio-Nano Technologies

Q: Would you recommend CEDs VMS to a friend?
A: Definitely. Anyone serious about start up should have a group of trusted advisors and consult them on regular basis. All the advisors assigned to us have deep expertise, and heart to help. Most importantly, there is no conflict of interest, which I truly value their unbiased suggestions."

Keepsake Tales

Q: Would you recommend CEDs VMS to a friend?
A: Yes. Our VMS mentors (and friends) were tremendously valuable as we were navigating the many twists and turns that we had in our early days. I would highly recommend enlisting the guidance and experience of VMS mentors to anybody who is in the process of validating product/market fit, and defining/iterating their strategy."
is VMS right for you?
The CED Venture Mentoring Service is ideal for full-time entrepreneurs needing guidance to successfully scale a company, and are ready for an initial "advisory team." This is not an opportunity to solicit mentors for assistance with raising capital.