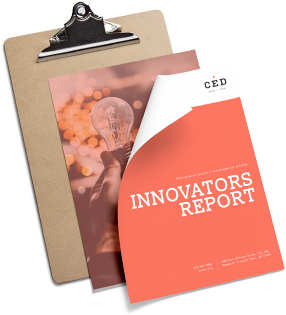 the only scorecard for entrepreneurial activity in NC
The Council for Entrepreneurial Development is the largest and longest-running network for entrepreneurs in the country. Its proprietary Innovators Report compiles data on startup and scaleup company activity in North Carolina with an unrivaled depth and scope.
This digital, version of the Innovators Report contains data going back to 2016, covering funding, funders, deals, and exits. The Report explores a number of useful categories, including year-over-year comparisons, sectors, locations, funding and investor types and much more.
what's inside
EMPOWERING ENTREPRENEURS
For over 40 years CED has connected entrepreneurial companies with high-value resources to accelerate business growth.
COMPANIES COMPLETING DEALS
From Tech and Life Science to Advanced Manufacturing & Materials, these are the industries to watch.
DISCOVER THE INNOVATORS REPORT WEBINAR
On June 25, 2020 Hunter Young and Jay Bigelow dove into the 2019 Innovators Report and took a look back at the deals, funding, investors and exits. They also explored the coming year for entrepreneurial companies and challenges ahead.
We also heard from guests including, Thad Tarkington, co-founder and CEO of Second Nature (formerly FilterEasy) and Tom Furr, founder of PatientPay. You can watch the 60-min session now!
Gain more insights on previous years
---
Please enjoy exploring the Innovators Report. If you have feedback or insights to share, contact Hunter Young, Head of Capital: hyoung@cednc.org

Data Sources: Innovators Report data were compiled from SEC Filings, media coverage, our partners, and the entrepreneurs themselves. A special thanks to our data partners:

PitchBook
National Venture Capital Association (NVCA)
North Carolina Biotechnology Center
Small Business Technology Development Center (SBTDC)
Groundwork Labs NCIDEA
Ernst & Young
PricewaterhouseCoopers, MoneyTree
SBIR.gov

The Innovators Report is made possible by generous gifts to the CED Annual Fund. Thank you to our many supporters! For more information on how to contribute, please visit www.cednc.org/donate.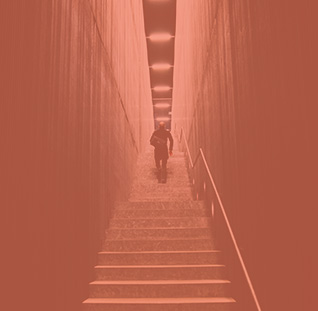 WANT TO SUPPORT REGIONAL ENTREPRENEURSHIP, BUT DON'T HAVE A LOT OF TIME?
Donate to CED and be a part of the solution.
To help out, please complete our online donation form.