Company Profile: Klever Insight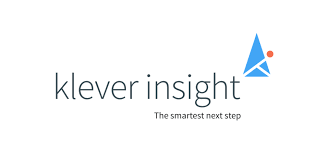 http://www.kleverinsight.com
Year Founded: 2013
TechCon Location: Main Stage & Networking Hall
COMPANY PROFILE
Klever Insight is the world's first 'Smartest Next Step' platform, starting with customer success and support. Klever Insight gives customer success and support teams a step-by-step way to focus on the important and strategic, while still managing the urgent so they can do just a little every day, to make a big difference. Created by experts who understand the intense, interrupt-driven world of customer success and support, the Klever Insight digital advisor gives managers the tools they need to better engage employees and customers.
FOUNDERS/MANAGEMENT TEAM
Phil Verghis, CEO
Dr. Adam Krob, CIO 
Gopal Swamy, VP Product 
Kajoli Gokarn, VP Design 
https://kleverinsight.com/team/
KEY MILESTONES TO DATE 
2013 Klever formed, initial focus was on Knowledge Management and Services
2017 Pivot to Klever Insight, $450K pre-paid by two enterprise beta customers to validate algorithms and build out software based on learnings
2018 May -- Klever Insight software launched
Accolades:

"Magic." "Brought down our 'time to competency' from 141 days to 50 days." -- Amanjit Sandhu, Director of Customer Success, JDA 
"As TSIA's technology analyst, I cover hundreds of products across 42 categories of service tools, and Klever Insight is the only product on the market that makes specific, contextual recommendations each day of what customer support employees and managers should do next to improve operational metrics and the customer and employee experience." -- John Ragsdale, Distinguished VP of Research, TSIA. (Industry Association) 
"Klever Insight takes a unique and creative approach by automating years of learnings in the field. Klever Insight's capabilities and methodologies are built on a flexible and scalable platform. I highly recommend Klever Insight." -- Charlie Isaacs CTO, Customer Connection Salesforce

Profitable last year and expect to be profitable this year. We are looking for a lead investor for an additional $1.6-2.5M in our upcoming round.
POWERED BY
CED; Groundwork Labs
CONTACT
Phil Verghis
phil@getklever.com
Durham, NC
Past CED Tech Conference Selection: 2013- Demo Room; 2014-Demo Room; 2015- Lightning Round; 2016- Demo Room