CED Tech Venture Conference Recap 2016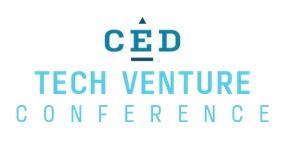 Over 800 attendees gathered for the CED Tech Venture Conference 2016 held September 13-14 in Raleigh, NC. Over 100 of the top emerging tech companies in the region were featured in the Demo Room and on stage for exposure to investors, corporate partners, potential clients, and fellow entrepreneurs. The two-day conference offered thought leadership from industry visionaries, including "Lessons from 'Silicon Valley''" with Dan Lyons (writer & co-producer of HBO's hit show "Silicon Valley) and "How Social Psychology Fuels Entrepreneurship" with Dan Ariely (founder of the Center for Advanced Hindsight at Duke University), plus free workshops on scaling, crowdfunding, and marketing. 
The CED Tech Venture Conference 2016 by the numbers:
800 attendees between the conference and opening workshops
120 investors including angels from across NC and the U.S. traveling from as far as California and Massachusetts representing 65 investment firms
92 emerging tech companies featured in the Demo Room
26 entrepreneurs presented live on stage as Showcase/Lightning Round companies
View Conference Photos on Facebook. 
60 Company Profiles by WRAL TechWire
Links to Conference Coverage:​
​Can't wait for next year? Save the Date for the CED Tech Venture Conference 2017, Sept 19-20.
Be the first to get Conference Updates. Sign Up for our Newsletter Here.